Welcome to our Year R Intake in Sept 2021
Headteacher welcome
Welcome to our page dedicated to parents and pupils joining us in Reception Class, September 2021. Valley Invicta Primary School at East Borough is a school with great tradition and values. We have a fantastic learning environment inside and out, dedicated staff and lovely children.
To find out more about us and our curriculum, please access our video tour on the link below.
Mrs Bacon
Headteacher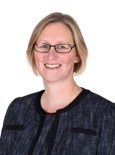 Virtual Tour
Dear Parents/Carers,
We are delighted to share a virtual tour of our school with you, which you can then share with your child. The video will show your child the key areas of the school they will using. Please share and discuss this video with your child on regular occasions before they start school with us – thank you.
Kind regards,
Mrs Heckels
Leader of Learning EYFS and Year One
Transition Pack
Staff Information
Appeal Information 2021
If you wish to appeal for a place at Valley Invicta Primary School at East Borough please refer to the following documentation.
For frequently asked questions relating to appeals please click here.
To understand the position and any constraints considered by the school concerning appeals please click here.