Year R Applicants, Sept 2021 - Welcome and virtual tour
Welcome to our page dedicated to parents and pupils who are thinking about joining us in Reception Class, September 2021.
Valley Invicta Primary School at East Borough is a school with great tradition and values. We have a fantastic learning environment inside and out, dedicated staff and lovely children. To find out more about us and our curriculum, please access our video tour on the link below and watch the presentation shared by Mrs Heckels (Leader of Learning EYFS and Year 1).
Mrs Bacon
Headteacher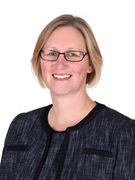 Appeals process for children starting primary school in September 2021
If your child is due to start primary school in September 2021 you can appeal between 19th April -17 May 2021 to guarantee that your appeal will be heard by 23 July 2021. For applications made in the normal admission round, appeals must be heard within 40 school days of the deadline for lodging appeals. For late applications, appeals should be heard within 40 schools days from the deadline for lodging appeals where possible, or within 30 schools days of the appeals being lodged.
Presentation by Mrs Heckels, Leader of Learning for Early Years Foundation Stage and Year 1