Local Community
2020 Harvest Festival
Captain Jonathan Rouffit, from the Salvation Army, came and collected all your generous contributions. He was utterly overwhelmed by the sheer amount of donations and shared what an enormous impact this would have for disadvantaged families. We were very proud of our House Captains who helped him to load all the food.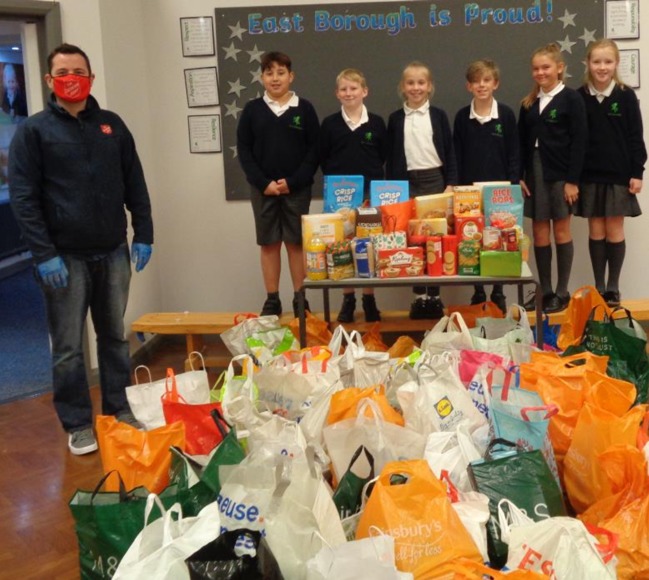 ---
2019-2020 Year 1 Homeless Awareness Morning
Following a visit from the Salvation Army the children were very passionate about supporting the homeless in Maidstone and decided to collect donations for the Salvation Army.
On Thursday 21st November Year 1 took part in a homelessness awareness morning. They made a cardboard city, creating a place to sleep using different materials and they decorated biscuits for the homeless to be donated via the Salvation Army.