Sports News
Year 4 VIAT Football Tournament
Well done to the year 4 football team. They tried their best playing football in the year 4 VIAT primary competition. They all played very well and showed great resilience.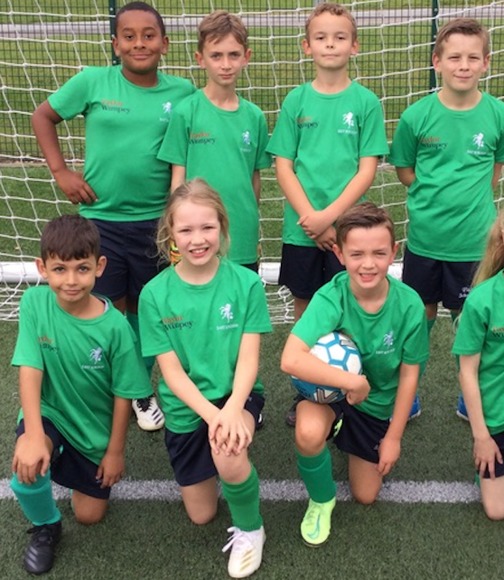 Congratulations for winning the Years 5/6 VIAT Football Tournament!

Congratulations to (L to R) Leo, Sebastian, Ethan, George, Alan, Jack, Harry and Brody for winning the VIAT Year 5/6 football.
---
1st Place for Year 4!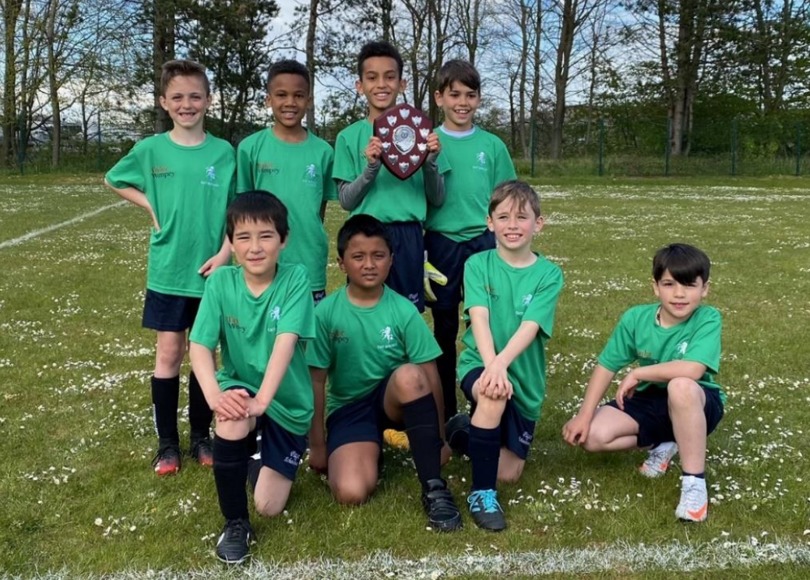 On Tuesday 4th May, some children from year 4 took part in the first inter school sporting fixture of the year. The children performed very well, winning 3 of the four games against the other VIAT primary schools, and finished in 1st place! It was a pleasure to take part and the children were all a credit to the school. Congratulations to Dexter, Kai, Leo, Isaac, James, Mahtab, Daniel and Matias.
England's Daily Mile Challenge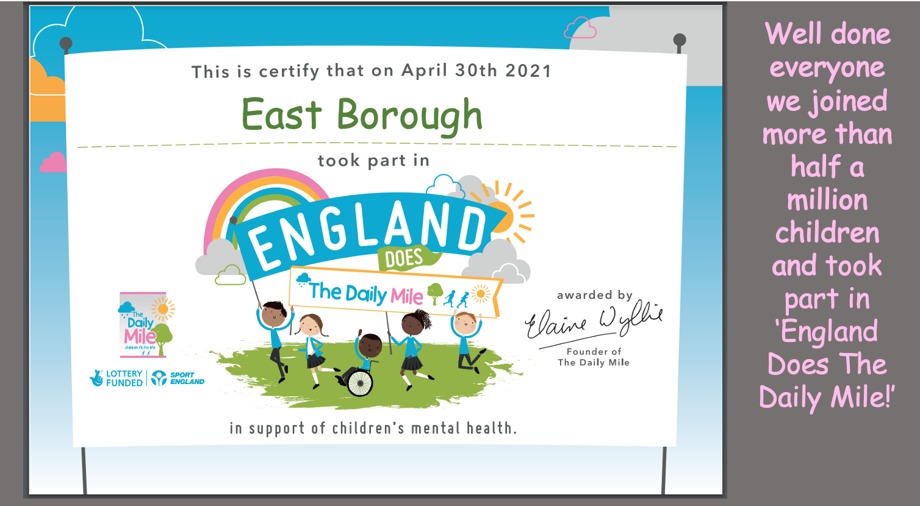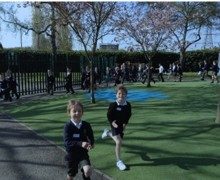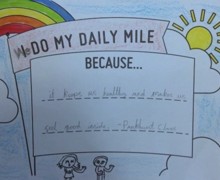 Cricket Club
Year 5 are enjoying learning how to play cricket in their after school club with Mr Lee.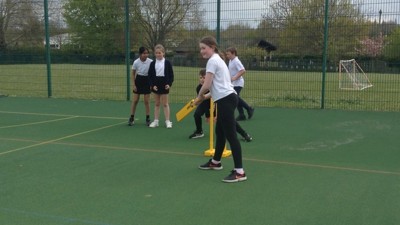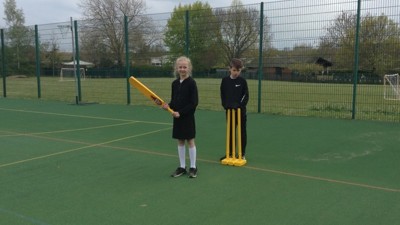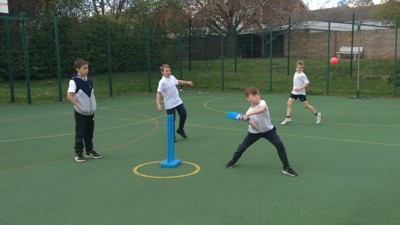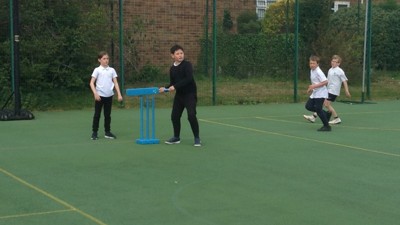 Handball Club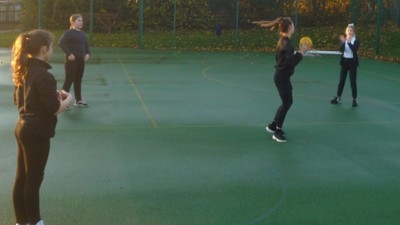 Year 6 have been lucky to have Mr Lee as part of their support bubble in school. As part of this, he has been running a handball club after school. The children have loved learning a new sport and Mr Lee has commented on what a delight they have all been. Well done Year 6 and thank you to Mr Lee.
Year 6 play Pok-ta-Pok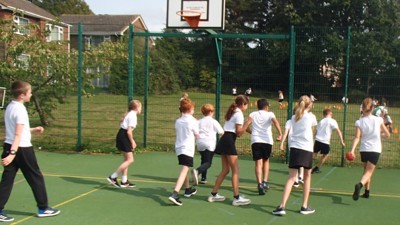 As the stunning start to Term 1's Themed Learning, Year 6 learnt how to play 'Pok-ta-Pok', which is an ancient Maya ball game. The rules are simple – you are not allowed to use your feet, hands or head to pass the ball! If successful in this game, the winners were revered but the losers may have been sacrificed to appease the gods! Luckily, no such fate was bestowed upon Year 6!
The Daily Mile Challenge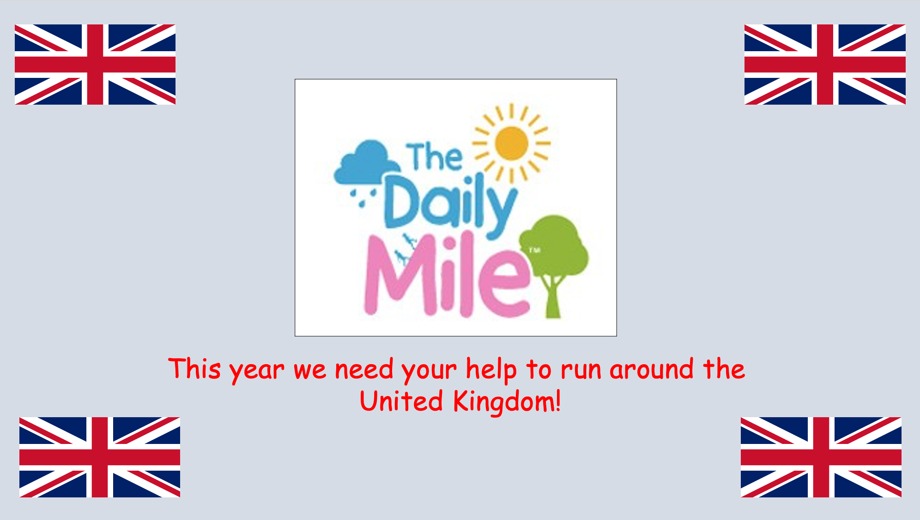 ---
Our new climbing wall!
VIPS at East Borough climbing wall has had a major facelift!
The children were invited to vote for their favourite design and then had to wait expectantly to find out which one had received the most votes. Gradually the wall took shape, initially with a white-wash and then blues and greys were added. We all watched in excited anticipation until finally the finished wall was revealed.
As you can see the children love the design and are absolutely thrilled to be climbing "The East Borough Peaks".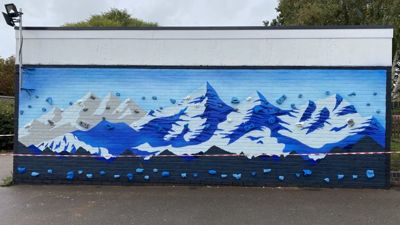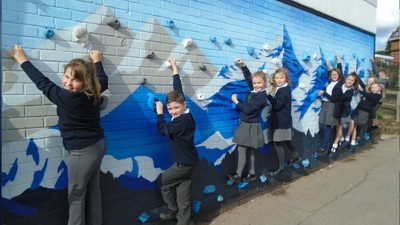 Kent Junior Schools' Cross Country Championships
Well done to Lara, Olive, Emilie, Leo, Eli, Isabel, Jasmine, Marta, Fred, Dylan and Oliver for taking part in the Kent Junior Schools' Cross Country Championships last weekend at Brands Hatch. All of the children thoroughly enjoyed themselves and ran their very best.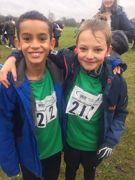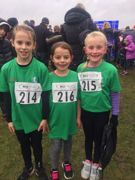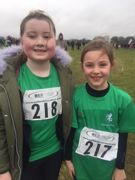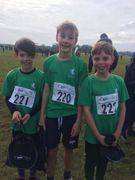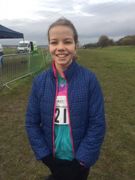 Year 3 & 4 Football Tournament
This week Brody, James, George, Mahtab, Daniel, Leo, Dexter, Alan and Lara represented East Borough at the Greenfields LKS2 football tournament. The standard of football the team played was outstanding. This resulted in them coming first in their group and then beating Bredhurst to reach the final. Unfortunately, after a very close game, we lost the final 2-1 with East Farleigh scoring in the very last minute. What a great effort for their first time playing all together, coming second overall out of 16 schools.
All of the children thoroughly enjoyed themselves and they all represented the school to the highest standard and were a credit to East Borough with their impeccable behaviour. Thank you to all the parents who were able to come and support, and a big thank you to Mr Hinkly for coaching the team.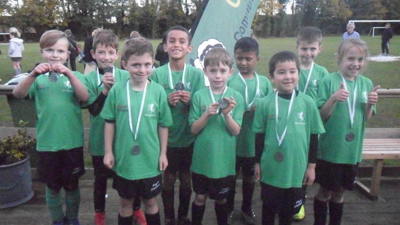 Cross Country
Last term, a number of our pupils attended 3 races in Mote Park, competing against children from 9 other schools. There were about 30 children in each race and the overall school results are shown in our Term 2 newsletter. The individual race results are below.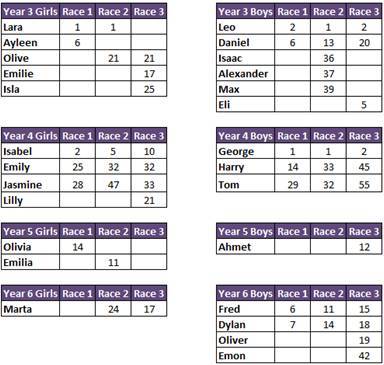 Visit from Ryan Jenkins
Last week, Friday 11th October, we had a visits from the Welsh No.1 Table Tennis player and Commonwealth Games medalist, Ryan Jenkins. The children and teachers were thrilled by the speed of the rallies and the spin top players use. A few teachers tried to return some of Ryan's serves but with no luck. Ryan demonstrated that with Aspiration, Resilience and Courage you can achieve your dream.

VIAT Netball Tournament
On Thursday 10th October, our Year 5/6 netball played two matches against two of our other VIAT primary schools - Kings Hill and Leybourne Chase. After just three netball training sessions, we were a little nervous but the children enjoyed themselves immensely. Kings Hill appeared to have a very experienced and strong team and won the mini tournament convincingly, but this has given us lots to aim for in the future. Our match against Leybourne Chase was more evenly matched, finishing in a draw, but sadly their extra-time 'golden goal' left us finishing in third place. The children all played really well and behaved beautifully, showing a great understanding of the finer rules of netball. We all look forward to more matches in the future.