Sports News
TERM 6:
Sports Fayre, June 2022:
---
TERM 5:
EYFS Balance Bike Race: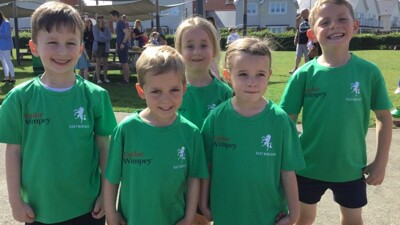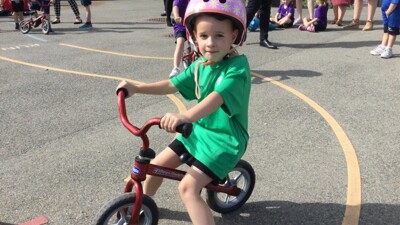 On Thursday 19th May, Mrs North took a team of our youngest children to their very first school sporting event. Charlie, Scarlett, Oliver, Jessica and Sotirios went to Holborough Lakes school to participate in the Year R Balance Bike Race against the other VIAT primary schools. They were very excited to represent East Borough for the very first time. They took part in a sprint race, a relay race, and an obstacle course. All children did extremely well. Oliver was very brave during his race, he fell off and hurt his knee, but he got straight back on his bike to finish his race. The team finished in second place. Well done, Team East Borough!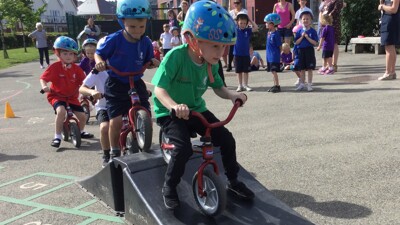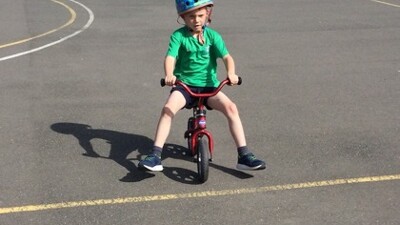 ---
Change for Life: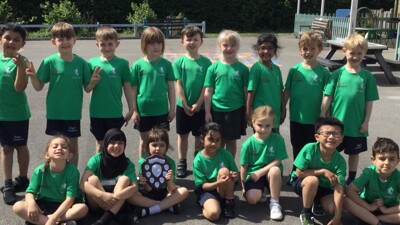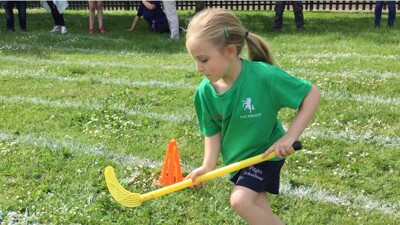 This week 16 children from years 1 and 2 took part in our Change for Life Event. Two teams represented East Borough against children from the other VIAT primary schools. The children thoroughly enjoyed participating in the different sports and tried their very best. They competed in 10 activities, using their hockey, jumping, throwing and catching skills.
Year 5 children ran the activities, explaining what was needed and encouraging all the children while taking part. They were helpful, supportive and efficient; the event ran very smoothly. The competition was extremely close; one of our East Borough teams won, which means we have another shield to add to our collection! Congratulations to Sadie, Alex, Rida, Henry, Aidaan, Valentina, Sienna-Rose, Antonio, Tobias, Cemre, Aaron, Azma, Bosmond, Fred, Hannah and Tasmia.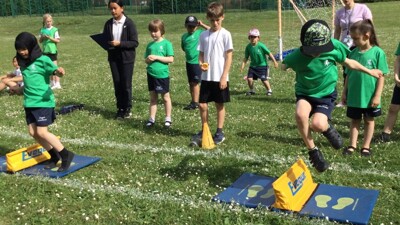 ---
Year 6 Netball vs Brunswick House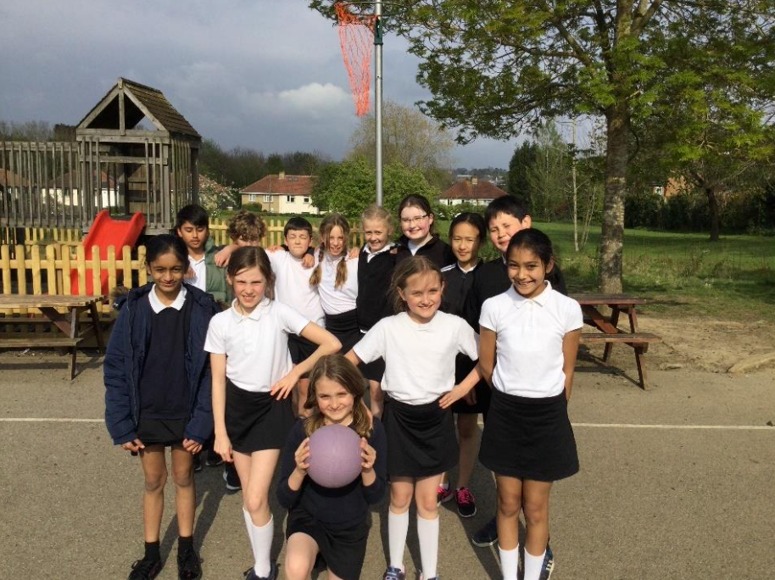 Year 6 netball team had a league game away against Brunswick House on Friday 22nd April. Our team dominated the play from the beginning, using the centre court space well and getting the ball quickly into the shooters (Ella, Yasmin and Jasmine). When Brunswick House got the ball, some great defence ensured we gained possession again very quickly. It was a good game; the final score was 12 – 1 to East Borough. Well done to Rayaan, Oisin, Sebastian, Borys, Ella, Yasmin, Jasmine, Ashmisha, Aliyah, Alimah, Issy D, Carys and Elinor for great teamwork.
---
TERM 4:
Football League update: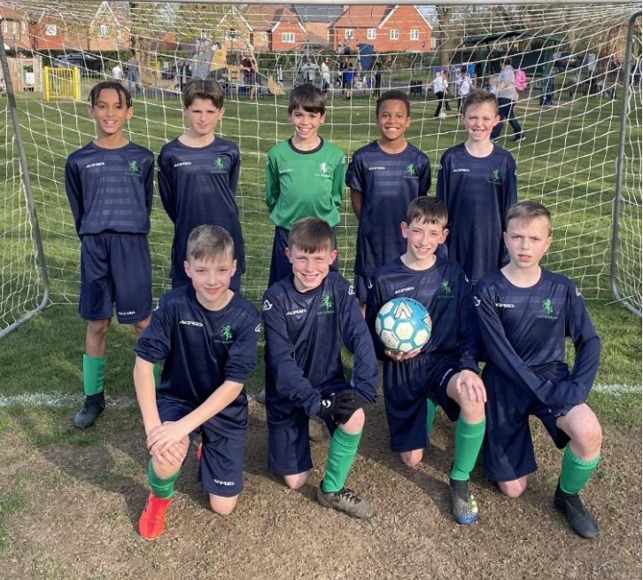 On Tuesday 29th March, a team of footballers travelled to Langley Park Primary for a Maidstone schools football league match. After a draw in the previous game, the team were eager to come away with all three points before the Easter break.
The game began well with several chances for East Borough which were denied by some fine goalkeeping from the Langley keeper. However, half way through the first half, the ball was half-cleared from the Langley box but fell perfectly to Maks, who hit an unstoppable half volley into the top corner! Minutes later, after great perseverance from Dexter whose two efforts were saved, the ball came to Leo who finished from close range. In the second half, the ball was played through the Langley defence and Leo beat the onrushing keeper to poke the ball home for a third goal. Later in the half, Langley scored a consolation goal, but a late save from Isaac prevented it being any more than that. Well done to the team, who displayed a great attitude on the pitch. Also, thanks to Mr Hinkly, who accompanied the team on the minibus.
On Tuesday 22nd March, a team of footballers travelled to East Borough's first away game against Boughton Monchelsea Primary. In the glorious spring sunshine, the game started well with East Borough going ahead initially with a goal from Leo who took advantage of a defensive error to slot home clinically. Minutes later, after good work on the right, Brody found George with a pinpoint cross who smashed the ball into the net. After a strong finish to the half, East Borough led 2-0. However, an early goal to the opposition from a corner brought the game back to 2-1. The game was very even but a defensive mix up unfortunately led to an own goal leaving Isaac with no chance. The game was very tight towards the end, with few clear chances for either side. The final minute required the crossbar and a fantastic save from Isaac to save the point. At the full-time whistle, a draw seemed a fair result after a competitive game with the opposition's defence frustrating the East Borough attackers. I'm sure the team will be looking forward to a fixture next week against Langley. Well done, Isaac, Maks, Alan, Leo, Jack G, Kai, Dexter, Brody and George H.
---
Personal best for Charlie at the Junior Parkrun, 27th March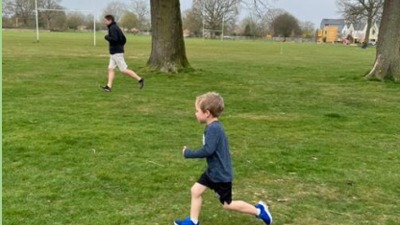 Charlie from Dahl Class achieved his fourth personal best at the weekends Junior Parkrun, completing it in 11 minutes 52 seconds! He ran without slowing to walk and finished in 5th place. This was his 9th run. He is currently the youngest runner at this event but one of the most determined!
---
Runners-up in Handball Competition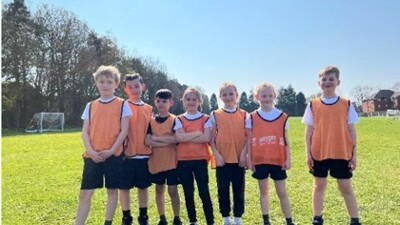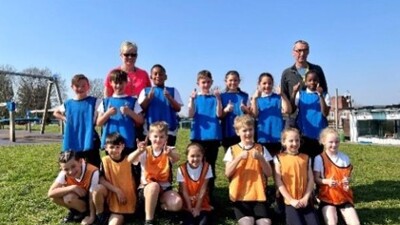 On 24th March, EB took two teams to a Year 4 Handball Competition held at Greenfields Primary School. There were six other schools competing and to begin with we were placed in two mini-leagues of four teams and managed to avoid each other.
The Blue team won all three of their games conceding just one goal, while the Red team, in a strong group, won one game and lost two. This meant that the Blue team played a semi-final against Greenfields and were convincing winners by 7-1. A final awaited against a team from West Borough and in a narrow and tense game, we were beaten 2-1 with the result in doubt right up until the final seconds.
In addition to very smart runners up medals, both teams were asked to give an additional medal for an outstanding contribution to their team, which could reflect courage and resilience shown during the day. For the Red team, Damien was chosen while Max was selected from the Blue team. Many thanks to parents who helped with lifts and supported the children, we hope you were as proud of them as we were.
The Teams were: Blue: Alexia, Isabella, Harmony, Aiden, Austin, Zack and Max Red: Andreea, Amelia, Charlotte, Stefan, George, Blake and Damien
---
Netball Successes: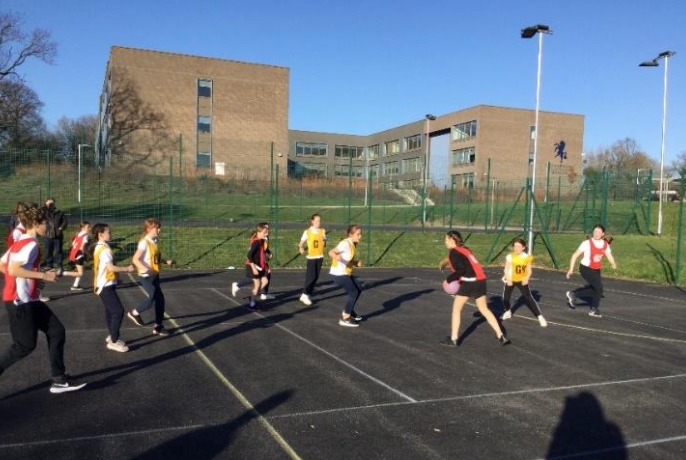 Last week, our year 5 and 6 netball teams competed in a VIAT primaries tournament at the School of Science and Technology.
We played games against Leybourne Chase, Aylesford and Holborough Lakes. Both teams played exceptionally well, working hard to find space for passing and defending our goals. Well done to the Year 5 team, who beat our Year 6 team and to the Year 6 team who only lost to the eventual winners, Leybourne Chase in the last 10 seconds of their game! All children showed our core values of resilience, courage and respect and Mrs Seymour and Mrs Baldwin were hugely proud of both teams. Thank you to the parents that came to support us.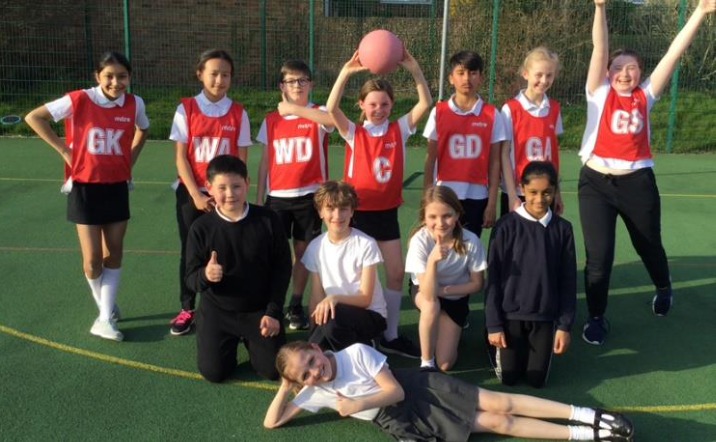 On 22nd March after school, our year 6 netball team played West Borough at home in a Maidstone Schools' league game. The game was really evenly matched throughout but with great shooting from Ella and Jasmine, coupled with superb defence by Rayaan and Alimah, we won 7-6. Huge well done to everyone that played: Alimah, Ashmisha, Sebastian, Isabel, Rayaan, Ella, Jasmine, Oisin, Boris, Carys and Aliyah. Thank you to an injured Elinor for scoring and to all the parents who came to support.
---
Rubik's Cube Challenge:
Can you beat Jessica?
---
Scooter Club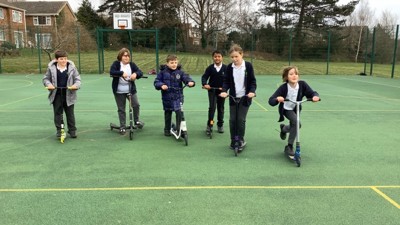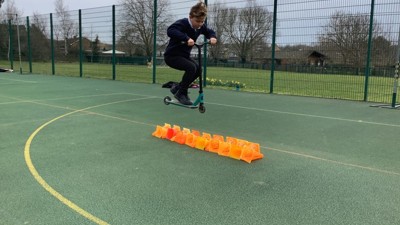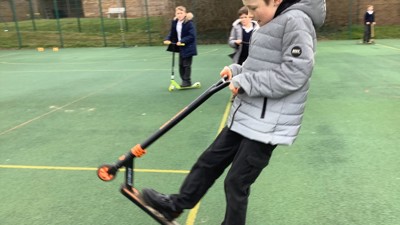 Year 5 had fun at scooter club. It was great to see lots of children being active and learning new skills from each other. Eli managed to jump over 20 cones! While Olive showed great resilience, by not giving up when trying to jump over some cones.
---
Year 5 Football Tournament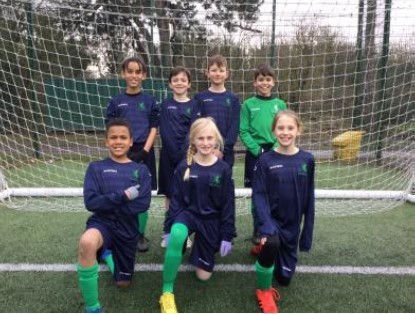 On Tuesday 2nd March, a team of Year 5s travelled to Valley Park School to take part in a 6-a-side football tournament involving 12 teams from across the local area.
The mini-league stage was very successful and ended with 4 wins (against Offham, West Malling, Greenfields and Pembury) and 1 defeat. This meant that East Borough came first in the league with 12 out of 15 points.
After this, came a semi-final against Roseacre who had finished second in the other half of the tournament. This was an extremely close game that could have ended with a win for either side. Unfortunately, EB were defeated 2-1.
This left a 3rd/4th place playoff against St Andrews. At full time, the match finished 2-2 and was decided by a penalty shootout which St Andrews won 2-1. This meant that East Borough were placed 4th out of 12.
The children showed great spirit, ensuring that their attitude and sportsmanship, towards themselves and their opponents, was exemplary. Also, they were the first to try out the new football kit which was fantastic to see being worn in action!
Well done to Deyan, Leo, Kai, Lara, Isaac, Dexter and Olive.
---
TERM 3:
Scooter Club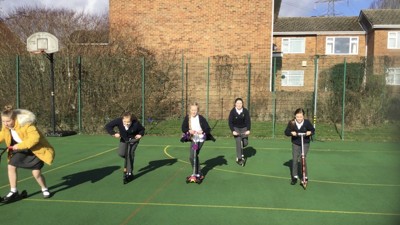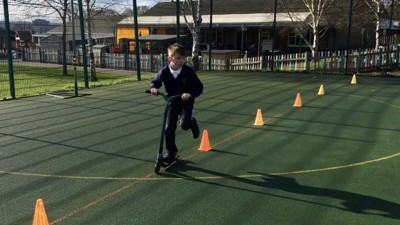 Last week, Year 6 had a great lunch time on their scooters with their friends. They made up games together and had a few races. Some tried to do some bunny hops and we watched Max and Jack have a jumping challenge. Max managed to jump over 11 cones!
---
Year 6 Netball League Game against East Farleigh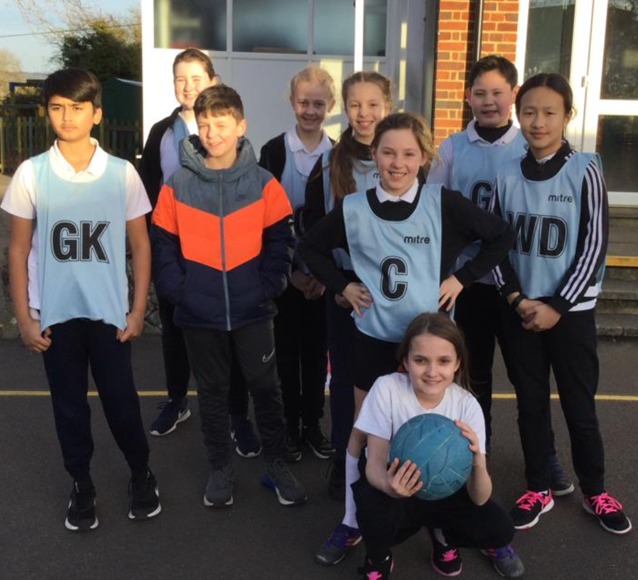 The year 6 netball team had a league game away at East Farleigh. Our team started really well, finding space and passing the ball quickly.

However, we were no match for the strength and speed of East Farleigh, who quickly took the lead. We pulled it back in the second quarter, but East Farleigh continued to dominate and despite some great shooting from Ella and Yasmine, and some solid defence from Rayaan in their circle – the game finished 11 – 4 to East Farleigh.
Well done to the team: Isabel, Ashmisha, Oisin, Yasmine, Ella, Jasmine, Rayaan, Sebastian and Carys and a huge thank you to the parents for transport and your support.
---
Year 4 VIAT Primaries Bench Ball Tournament at SST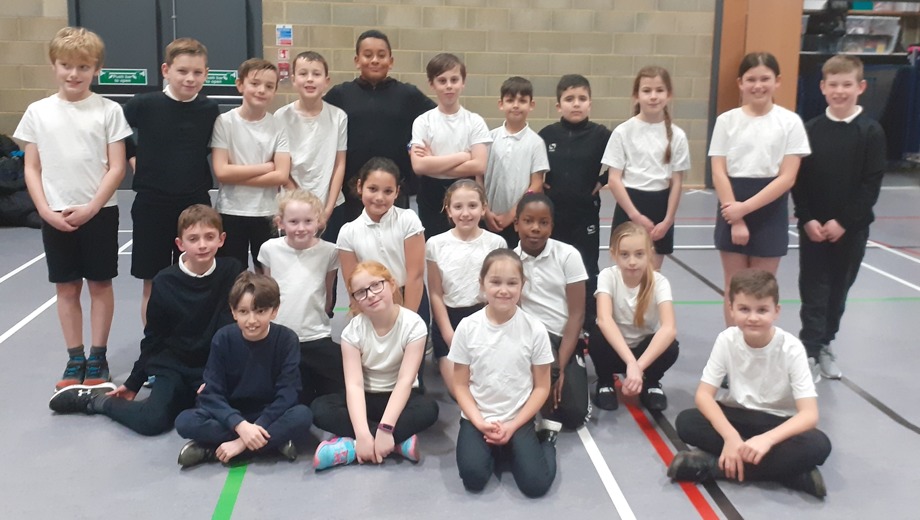 On 26th January, twenty-one children from Year 4 played in a VIAT Primaries Bench Ball Tournament at SST. We entered two teams in the competition and they both played extremely well. The teams showed great throwing and catching skills and some amazing teamwork.
The game is played with teams of 10 players. One person stands on a bench at one end, with the remaining nine players on another bench on the opposite side of the court. The objective is to throw the ball to your teammate on the opposite bench; if your teammate catches the ball, whilst remaining on the bench, then the thrower will join them. We played with two balls so they also have to defend their position on the bench. The first team to move all their players onto the bench wins the game. The games are fast-paced and very exciting to watch.
Both East Borough teams played extremely well and reached the semi-finals, but unfortunately, they then had to play each other. The team in the final lost to Aylesford but it was a very close match. Well done to everyone who played and thank you to Mrs Kirk-Wickens and Mrs Nori for helping. We would also like to thank the parents who were able to come and support us.
---
Maidstone Primary Schools' League football game against Parkway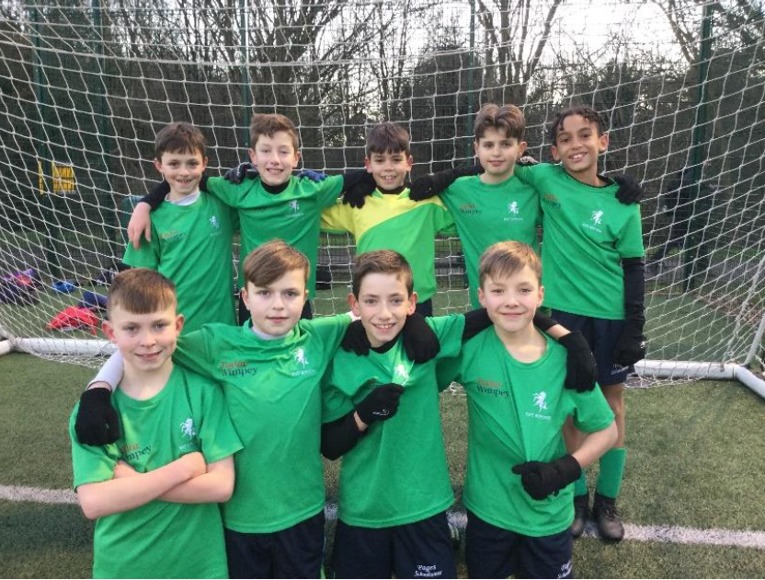 On Thursday 20th January, a team of East Borough footballers played their second match in the Maidstone Primary Schools' League. They were at home against a team from Parkway. After a solid first half, East-Borough led 2-0. Despite Parkway pulling goals back in the second half, to make it 2-1 and 3-2, East Borough piled on the pressure and scored further goals to seal a hard-fought victory with the match ending 7-2. The game saw some excellent finishing, with goals from Leo, Dexter, Brody and Jack. All of the players represented the school fantastically and I'm sure will be looking forward to the next fixture.
Year 3 are really enjoying learning how to play squash with the Mote Park Squash club.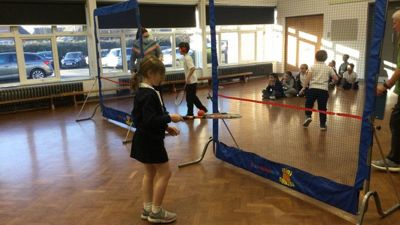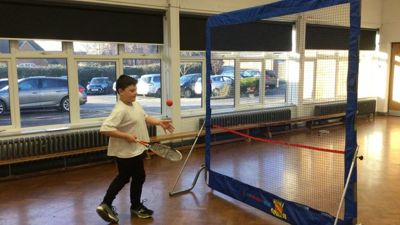 ---
TERM 2:

This year we have been using 'Get Set for P.E' lesson plans. These have been a great hit with both the children and our staff. If you would like to get more active at home, click here for the 'Get Set for P.E' link, choose the 'Active Families' tab at the top of the page and then select from the games and activities available. You can even do it as a family! Good luck. Which one will you choose first?
---
Year 5 Hockey Tournament at Greenfields School: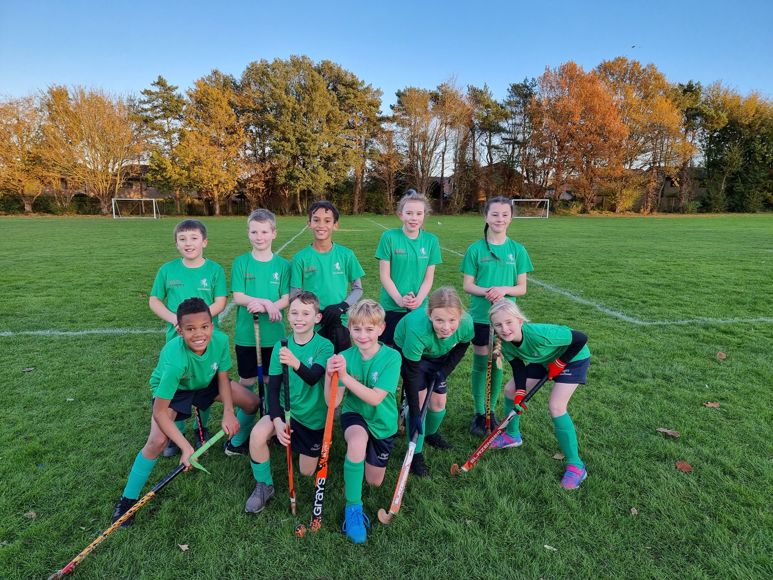 Mrs Seymour was really proud to take a team of Year 5 children to a local hockey tournament at Greenfields School. Although the team hadn't played together before, they showed tremendous resilience, commitment and sportsmanship against the five other schools. The team: Kai, Leo, Charley, Lizzie, Luca, Max, Dan, Indigo, Olive and Ted, won two games; drew one and lost two. They also received a special mention from the referee for their effort and teamwork.
Well done on a fantastic tournament, and thank you to the parents that gave up their time to transport and support the team.
---
Schools Football League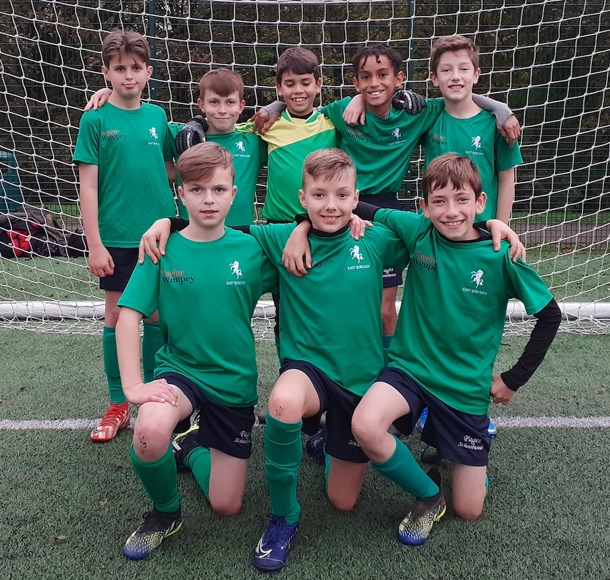 On Tuesday 9th November, East Borough, represented by Brody, Jack, Isaac, Leo, Harry, Alan, Max and George, played their first game in the Schools Football League. They played against a strong East Farleigh team on the 3G pitches at Valley Park. Both teams played some great football with opportunities for both sides in the first half, although East Farleigh led at halftime, 3-1. The second half continued with the same competitive spirit, but eventually, East Farleigh finished as 6-2 winners. All pupils from East Borough were gracious in defeat and again a credit to the school. We now look forward to our next league game in Term 3.
Thank you to Mr Hinkley and Mr Goble for refereeing and managing the team.
---
FA Shooting Stars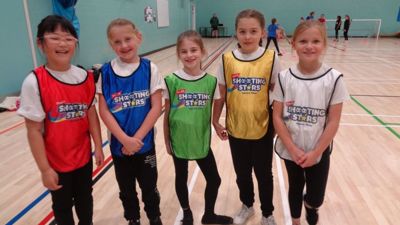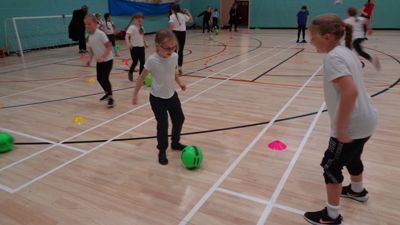 Ten girls from Year 4 went to a 'Shooting Stars football event.' The FA Shooting Stars, inspired by Disney, uses Disney storytelling to encourage girls to get physically active and learn football skills. They all had a great time - hopefully, this has inspired them to join a football club!
Well done; Olivia, Neve, Xinlin, Ema, Grace, Tilly, Jessica, Paige, Maisie and Alexandra
---
Years 5 & 6 Inter-House Football Tournament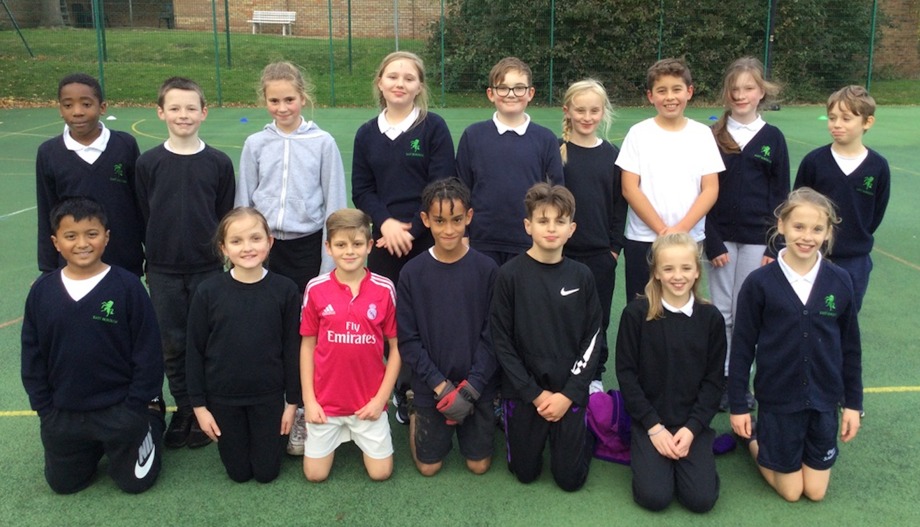 On November 4th, children from years 5 & 6 played in an Inter-House Football Tournament. The children enjoyed playing against each other, some playing in a football match for the very first time. They helped each other and showed great team spirit.
Well done to the winning team:
Manuel, James, Ellie-Mae, Frankie, James, Olive, Ethan, Ruby, Daniel, Mahtab, Elinor, Adam, Leo, Brody, Lilly and Lara.
---
Active 60 Festival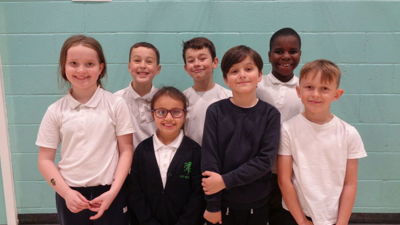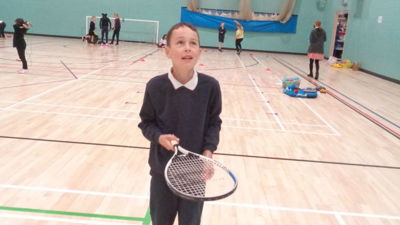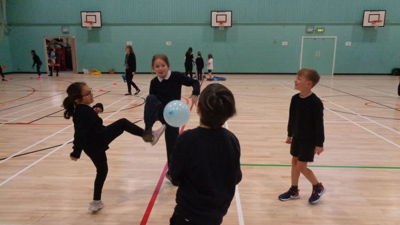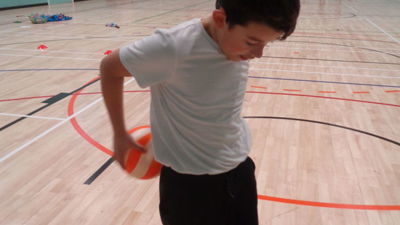 Active 60 Festival
We took children from Year 4 to the Aylesford Secondary school for an 'Active 60 Festival.' It was an opportunity for Myla, Blake, Cody, Franc, Zara, George and Naseef to learn some fun activities that keep us active. They are now looking forward to sharing some of these with our KS1 children at break times. They all behaved very well and thoroughly enjoyed their morning. Thank you to the parents for bringing them to school on their day off!
Quotes from the day;
"I'm so glad I came today.''
"I've never been able to skip before; now I can."
"I didn't think I was good at sport but, now I know I am."
---
TERM 1:
Years 5 & 6 Football Tournament at Greenfields Community School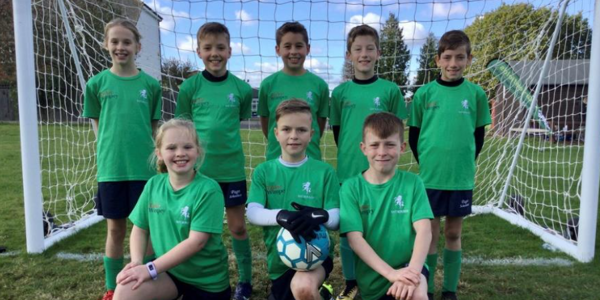 On Thursday 21st October, a mixed team of year 5 and 6 boys and girls took part in a football tournament hosted at Greenfields Community School. The players were all a credit to the school, displaying a great attitude on the pitch and behaving really well. They came through their mini-league with 2 draws and 1 defeat against some tough opposition. In the final game, the 3rd vs 3rd playoff against St Mark's School, East Borough suffered an unfortunate 'sudden death' penalty shootout defeat after a close game that finished 1-1. This placed the team in an overall 6th position.
I know the children really enjoyed the experience and are looking forward to more opportunities to represent East Borough in sporting events.
Mr Mills.
---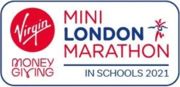 Thank you for your sponsorship money, the total is an amazing £1,485.37!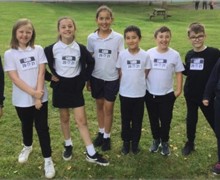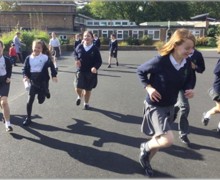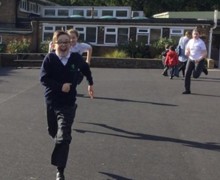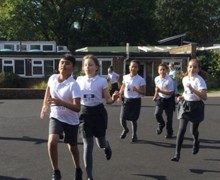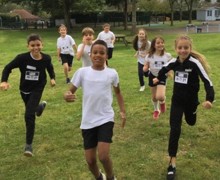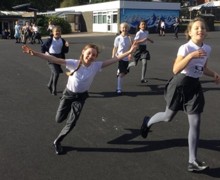 ---
Year 2 VIAT Primaries Competition WINNERS!
Yesterday our youngest football team played against the other VIAT primary schools. They have been looking forward to this competition all week. They worked well as a team and played very well. They should be very proud of their positive attitude.
Results: We beat every team.
Aylesford 0 - 1
Leybourne Chase 0 - 3
Holborough Lakes 1 - 2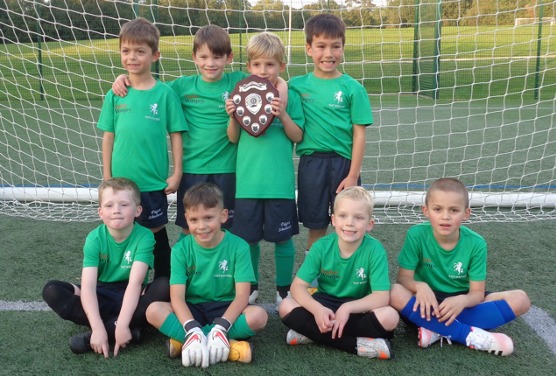 It was great to see so many supporters watching the matches. Thank you to Mrs Baldwin and Mrs Stanett for taking the team and Mr Baldwin for refereeing the games.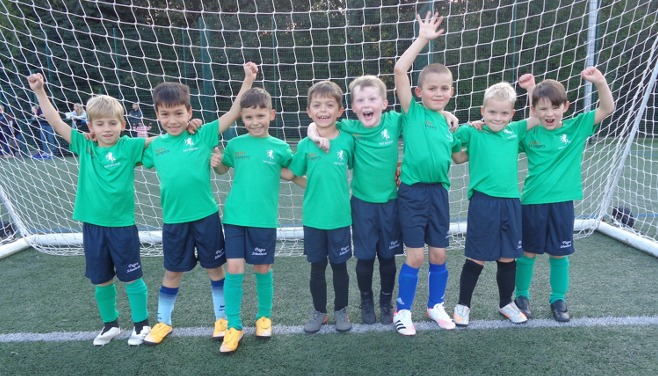 Year 4 VIAT Football Tournament
Well done to the year 4 football team. They tried their best playing football in the year 4 VIAT primary competition. They all played very well and showed great resilience.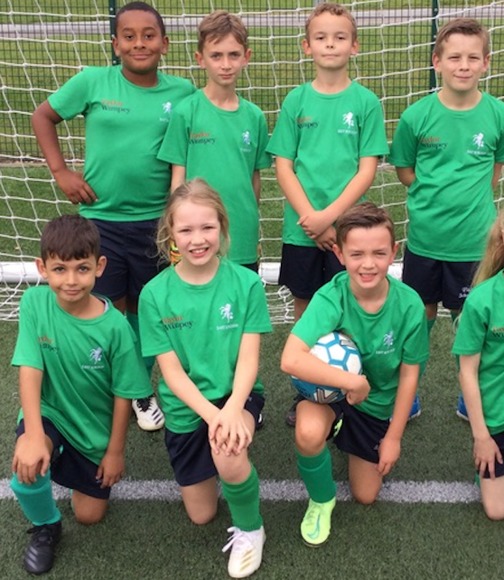 Congratulations for winning the Years 5/6 VIAT Football Tournament!

Congratulations to (L to R) Leo, Sebastian, Ethan, George, Alan, Jack, Harry and Brody for winning the VIAT Year 5/6 football.
Kent Junior Schools' Cross Country Championships
Well done to Lara, Olive, Emilie, Leo, Eli, Isabel, Jasmine, Marta, Fred, Dylan and Oliver for taking part in the Kent Junior Schools' Cross Country Championships last weekend at Brands Hatch. All of the children thoroughly enjoyed themselves and ran their very best.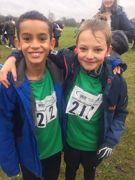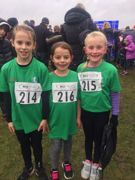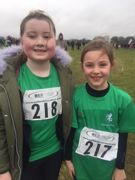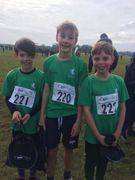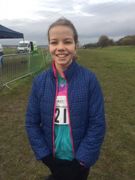 Year 3 & 4 Football Tournament
This week Brody, James, George, Mahtab, Daniel, Leo, Dexter, Alan and Lara represented East Borough at the Greenfields LKS2 football tournament. The standard of football the team played was outstanding. This resulted in them coming first in their group and then beating Bredhurst to reach the final. Unfortunately, after a very close game, we lost the final 2-1 with East Farleigh scoring in the very last minute. What a great effort for their first time playing all together, coming second overall out of 16 schools.
All of the children thoroughly enjoyed themselves and they all represented the school to the highest standard and were a credit to East Borough with their impeccable behaviour. Thank you to all the parents who were able to come and support, and a big thank you to Mr Hinkly for coaching the team.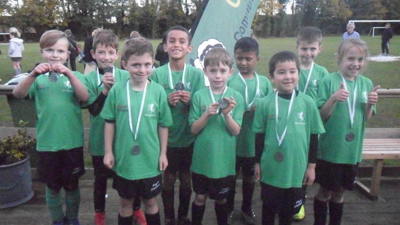 Cross Country
Last term, a number of our pupils attended 3 races in Mote Park, competing against children from 9 other schools. There were about 30 children in each race and the overall school results are shown in our Term 2 newsletter. The individual race results are below.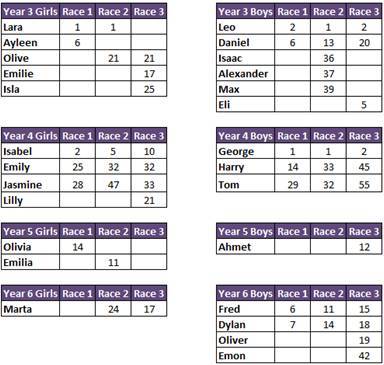 Visit from Ryan Jenkins
Last week, Friday 11th October, we had a visits from the Welsh No.1 Table Tennis player and Commonwealth Games medalist, Ryan Jenkins. The children and teachers were thrilled by the speed of the rallies and the spin top players use. A few teachers tried to return some of Ryan's serves but with no luck. Ryan demonstrated that with Aspiration, Resilience and Courage you can achieve your dream.

VIAT Netball Tournament
On Thursday 10th October, our Year 5/6 netball played two matches against two of our other VIAT primary schools - Kings Hill and Leybourne Chase. After just three netball training sessions, we were a little nervous but the children enjoyed themselves immensely. Kings Hill appeared to have a very experienced and strong team and won the mini tournament convincingly, but this has given us lots to aim for in the future. Our match against Leybourne Chase was more evenly matched, finishing in a draw, but sadly their extra-time 'golden goal' left us finishing in third place. The children all played really well and behaved beautifully, showing a great understanding of the finer rules of netball. We all look forward to more matches in the future.