School Community
In this section we will be proudly sharing the wonderful initiatives our children are involved in to support others within our school. We will also highlight opportunities that may be available to help our families.
Thank you to everyone for supporting the VIPS at East Borough community.
Summer Sports Fayre 2022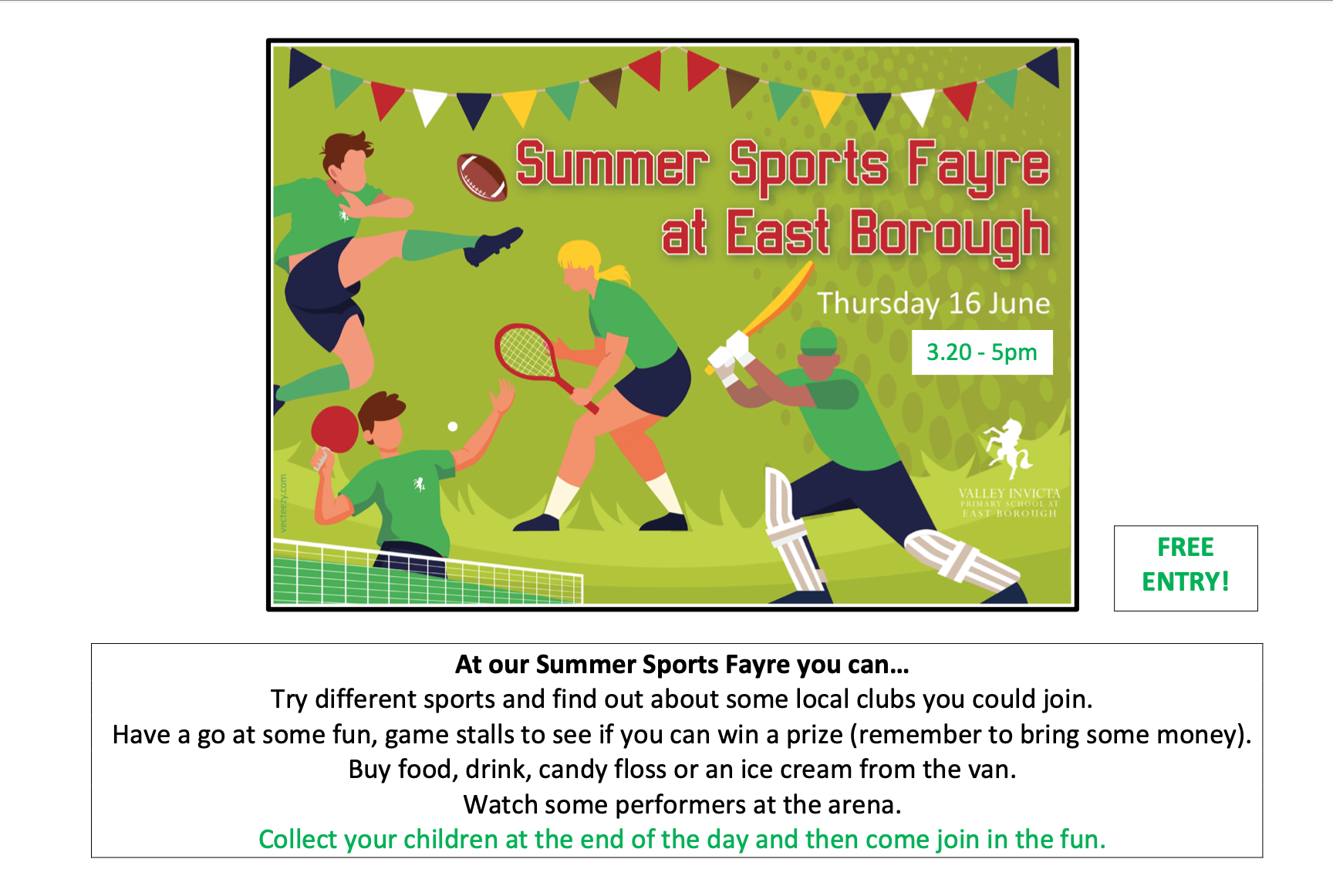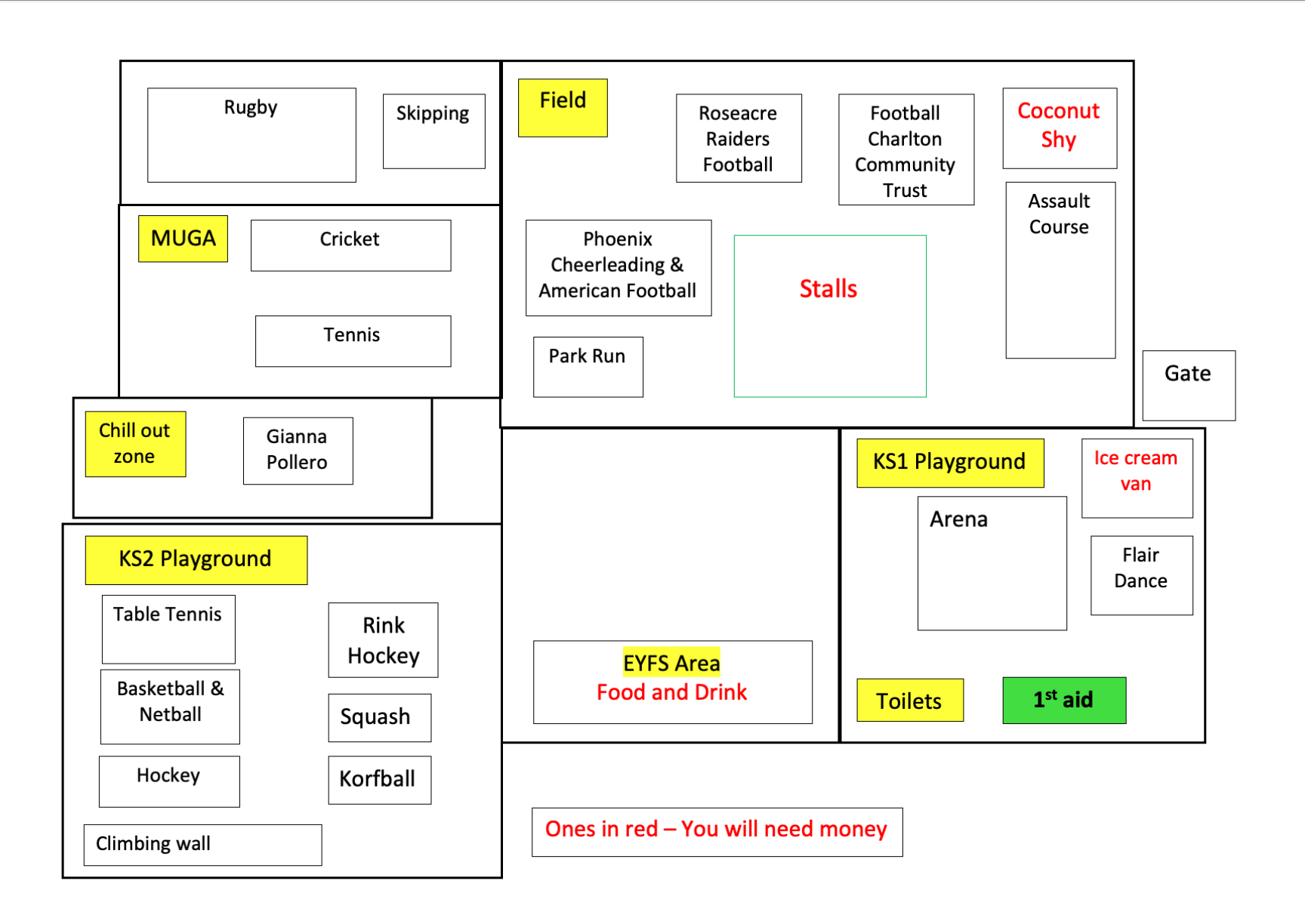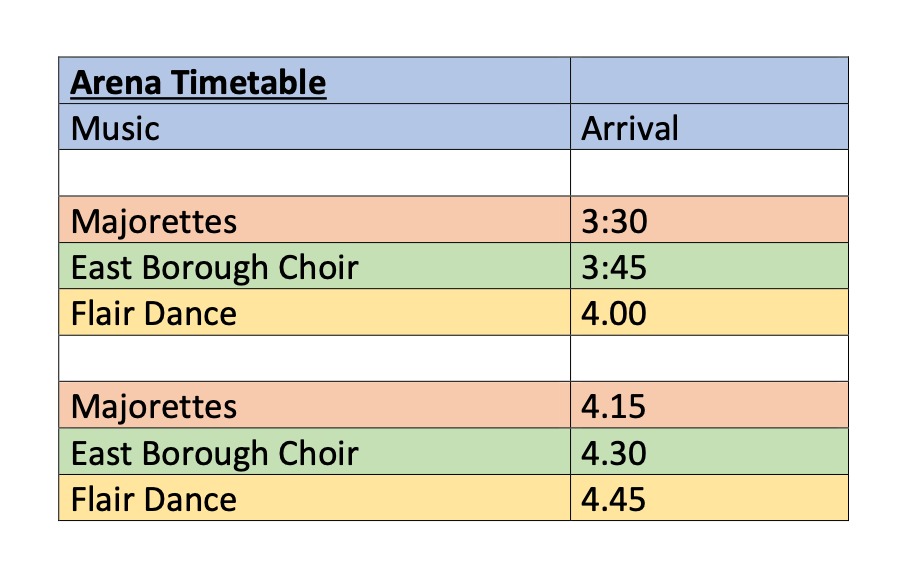 2021-2022 Language Fair
This was an opportunity to celebrate the cultural richness and diversity of our school and enable us to come together as a community and celebrate!
The event was a huge success! Children came to school dressed in either their national dress or clothes that represented their country.
They had the opportunity to visit 12 different 'countries', completing their passport as they went. The children took part in various activities such as tasting food, using Chinese fans, taking part in quizzes, practising writing in different languages, learning a little of the language, exploring objects and understanding facts about the countries they visited!
Please click here for the Language Fair Newsletter and here to see videos of the Scottish Country Dancing. You may also view more photos from the day by clicking here.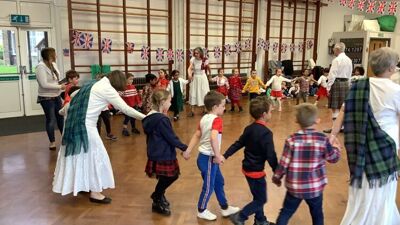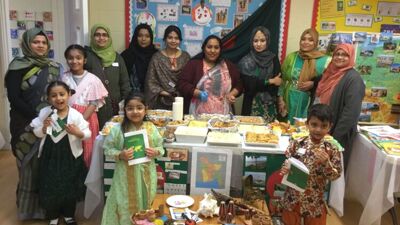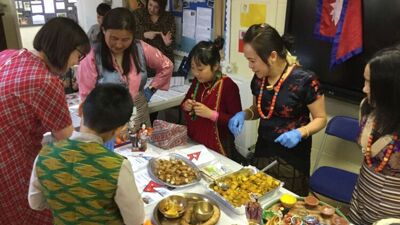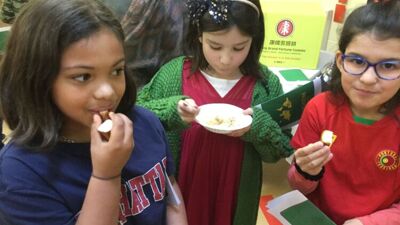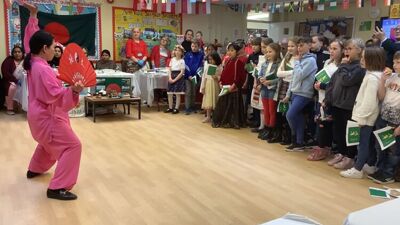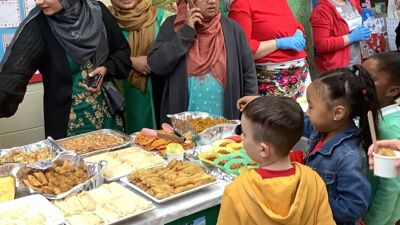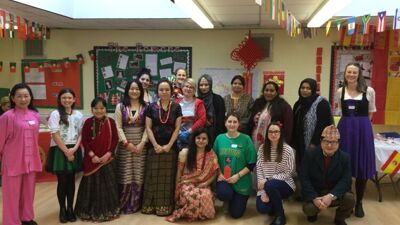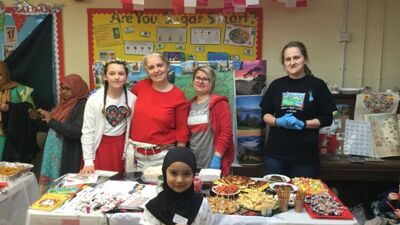 EYFS and KS1 enjoy planting nook pots
Children in EYFS and KS1 planting up some pots to put by the playhouse on the KS1 playground. They all enjoyed the activity. Thanks to Mrs Kraft for organising it.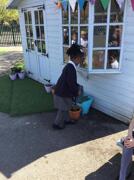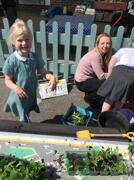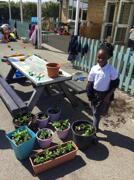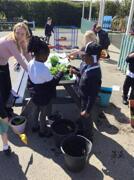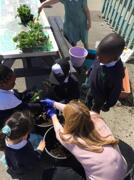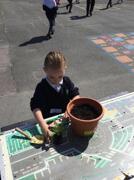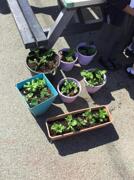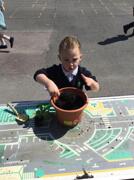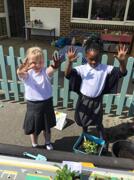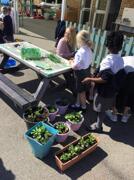 Being a 'buddy'
Being a 'buddy' is one of the ways in which our older children can support our younger ones.
The Year 5 children are responsible for escorting EYFS and Year 1 pupils from the main hall at lunchtime. They remind them to walk quietly and safely down the corridors before helping them to put on their coats ready to go outside.
The Year 5 children really enjoy taking on this additional responsibility and it is lovely to see how the younger children respond to this.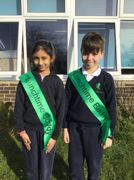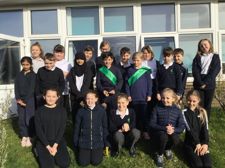 Sports Crew
At East Borough, we encourage pupils to 'give back' by taking on different responsibilities. These photos show some of our Sports Crew helping the Year 2 children complete their skipping challenge.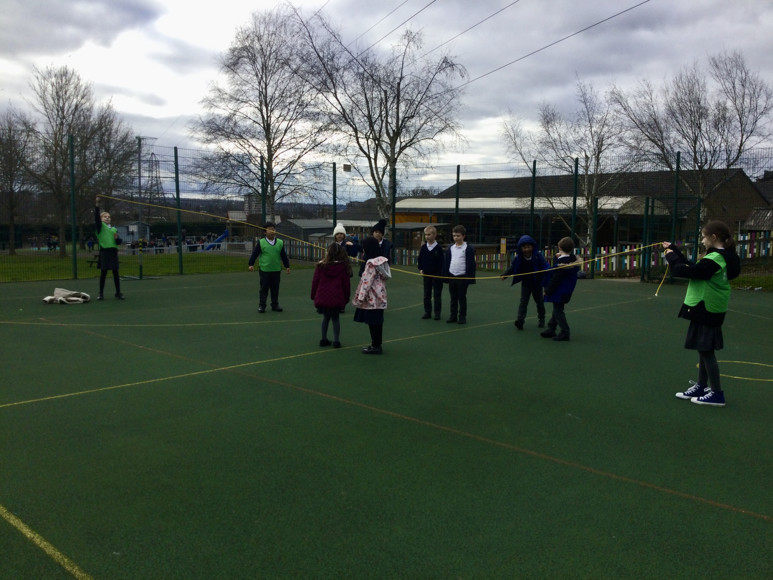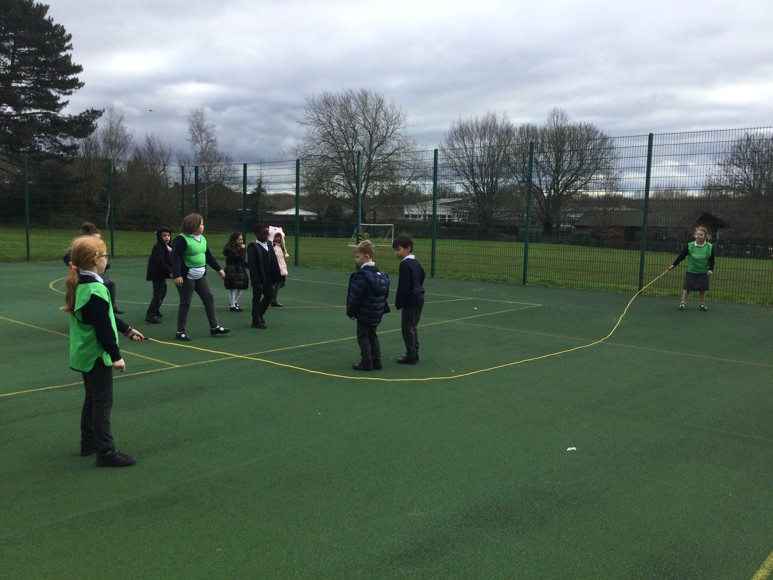 13th September 2021 - Happy and Healthy Crew
Please click here for the latest Newsletter.
Year 4 perform in the Performing Arts Outreach Project
Students in Year 4 have been busy working this term with Valley Park School and other VIAT primary schools on an exciting Outreach Project. This year, V in the Park Community Festival was cancelled due to Covid-19, but they still managed to film performances and create a video.
We are very proud of everyone involved with this project after what has been a very difficult year.
Please click on the link below to see the East Borough video cut and join us in saying well done and thank you to all involved!
VIAT East Borough Primary | Bare Necessities (Full Edit): https://youtu.be/qGGvLbvMRwQ
Thank you to the PTA families who brightened our school playgrounds!
A huge thank you to the members of our PTA who gave up some of their time in the Easter Holiday to help improve the environment for the children. They spent the day at East Borough painting the benches, fences and woodwork to brighten up the playgrounds.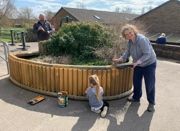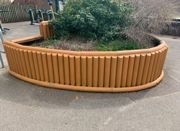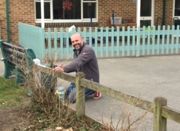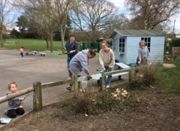 East Borough supporting #Hello Yellow
Thank you to everyone for supporting #HelloYellow today. The children had all made such an effort to support YoungMinds! Today there have been plenty of opportunities to think about having a healthy mind. This has been through a PSHE lesson about resilience and lots of other activities that support well-being such as the daily mile, yoga and mindfulness. We intend to use half the money raised to support children within our school and half to raise vital funds for YoungMinds. Looking after our wellbeing has never been more important and together we can show young people they are not alone and things can get better.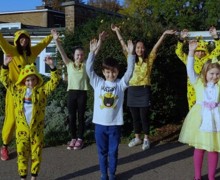 Oct 2020