School Community
In this section we will be proudly sharing the wonderful initiatives our children are involved in to support others within our school. We will also highlight opportunities that may be available to help our families.
Thank you to everyone for supporting the VIPS at East Borough community.
Thank you to the PTA families who brightened our school playgrounds!
A huge thank you to the members of our PTA who gave up some of their time in the Easter Holiday to help improve the environment for the children. They spent the day at East Borough painting the benches, fences and woodwork to brighten up the playgrounds.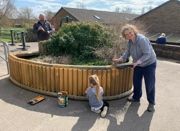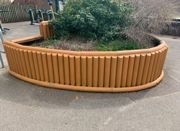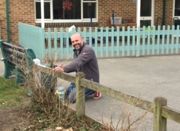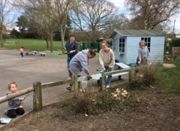 Adult Education Courses available for April, May and June 2021
Please click here for details about the Adult Education Courses available in April 2021.
Please click here for details about the Adult Education Courses available in May and June 2021.
Jan 2021: Family Learning Courses provided by the Kent Adult Education Centre
The Kent Adult Education Centre is offering some virtual Family Learning courses and workshops online for parents and carers of children aged 5+ living in Kent. These are engagement courses designed to help families move back into learning.
All the courses are FREE. Priority for places is given to new learners.
Learners can attend up to two Wider Family Learning (WFL) or Parenting courses and can then progress onto a Family English, Maths and Language course. Examples of courses available are as follows:
Exploring Behaviour Strategies
Yoga to Support You and Your Child's Wellbeing
The English Education System
Autism Awareness
Chocolate Easter Nests
Building Family Resilience
To book a place please visit kentadulteducation.co.ukand click on 'Course Areas' then click on 'Family Courses'. If you have any queries please call 03000 415888 or email BusinessSupportTeam@kent.gov.uk and leave your name and a contact number.
East Borough supporting #Hello Yellow
Thank you to everyone for supporting #HelloYellow today. The children had all made such an effort to support YoungMinds! Today there have been plenty of opportunities to think about having a healthy mind. This has been through a PSHE lesson about resilience and lots of other activities that support well-being such as the daily mile, yoga and mindfulness. We intend to use half the money raised to support children within our school and half to raise vital funds for YoungMinds. Looking after our wellbeing has never been more important and together we can show young people they are not alone and things can get better.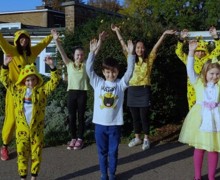 Oct 2020
2019-2020 The Language Fair
As part of our Global Theme, Identity and Diversity – we held our very first Language Fair on Wednesday 20th November. This was an opportunity to celebrate the cultural richness and diversity of our school and enable us to come together as a community and celebrate!
The event was a huge success! Children came dressed to school in either their national dress or clothes that represented their country. They had the opportunity to visit 17 different 'countries', completing their passport as they went. The children took part in various activities such as tasting food, listening to music, taking part in quizzes, practising writing in different languages, learning a little of the language, exploring objects and understanding facts about the countries they visited!
The children also had the opportunity to watch a Scottish Country dancing display by the Cobtree Scottish Country Dancing Club. The club told the children facts about Scotland and how the dances represented different aspects of the country.
A huge thank you to all our families who came along, having cooked amazing food, preparing wonderful activities and ensuring that the event was a wonderful experience for our children. The pride and passion for the different cultures within our school was evident and great fun was had by all!