Language of the Term
At East Borough, we like to celebrate the diversity of our families. We love communicating with everyone in our community by focusing each term on a different country and language. Our Language Ambassadors promote this greater understanding of their language and encourage us to embrace the different cultures within our school.
Terms 3 & 4 Language of the Term: Romanian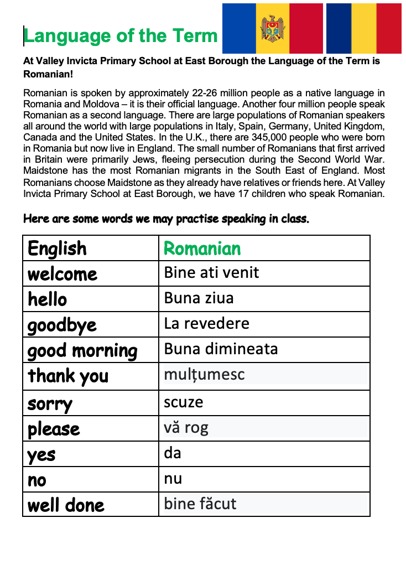 Terms 1 & 2 Language of the Term: Portuguese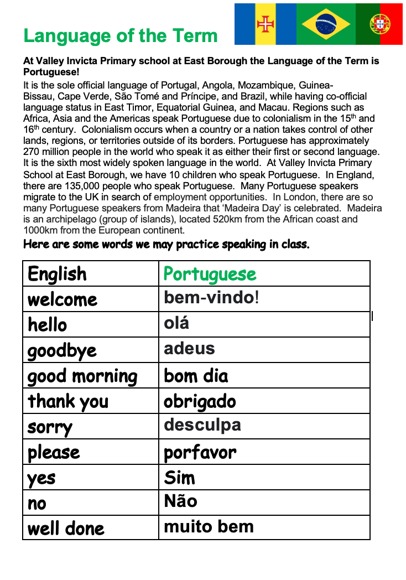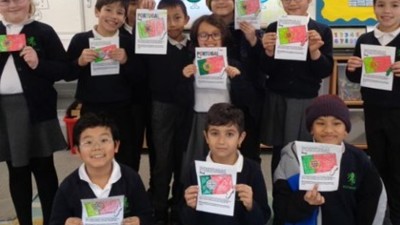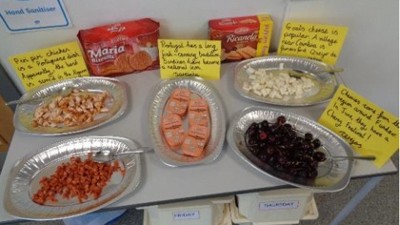 Children had great fun at the Portuguese Club this week! The children loved trying food from Portugal, singing along to number songs and researching facts! Aarav from Year 4 said, 'I thought the Piri Piri chicken was delicious, and I was really interested to find out that 200 million people speak Portuguese.' The children made Portuguese flags and lots of our Portuguese speaking children felt very proud to share their knowledge. Mrs Vincett wonders if anyone will be brave enough to try sardines next time!