Local Community
In this section we will be sharing the fantastic initiatives our children are involved in to support residents within our local community of Maidstone.
Term 5:
Litter-picking in Mote Park.
Eric went litter-picking in Mote Park with his Nan to help clean up after the bank holiday weekend.
He enjoyed it and will be going back to do more soon!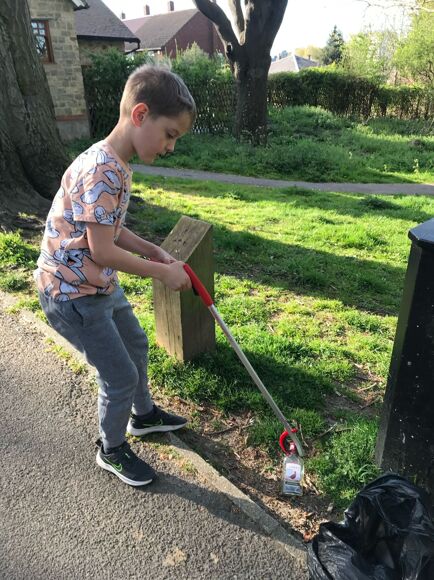 Term 4:
Extra litter-picking for Years 1 and 2, Beth and Alex: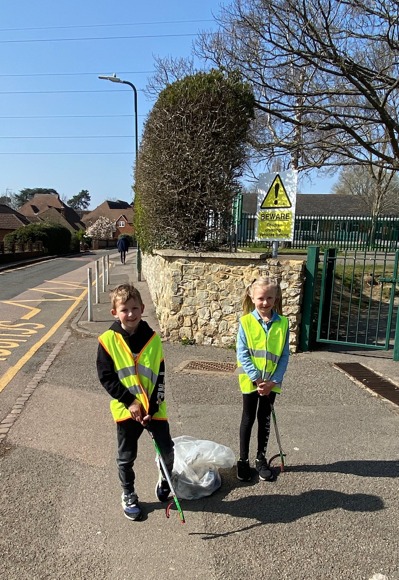 Beth and Alex enjoyed their litter picking session this weekend. The cousins are both so proud that their route from home to school is now much cleaner.
Year 3 Litter Picking:
Miss Nicholson and a small group of children spent a lunchtime litter picking in the local community. By just focusing on Vinters Road, immediately outside the school, they managed to collect half a rubbish sack full!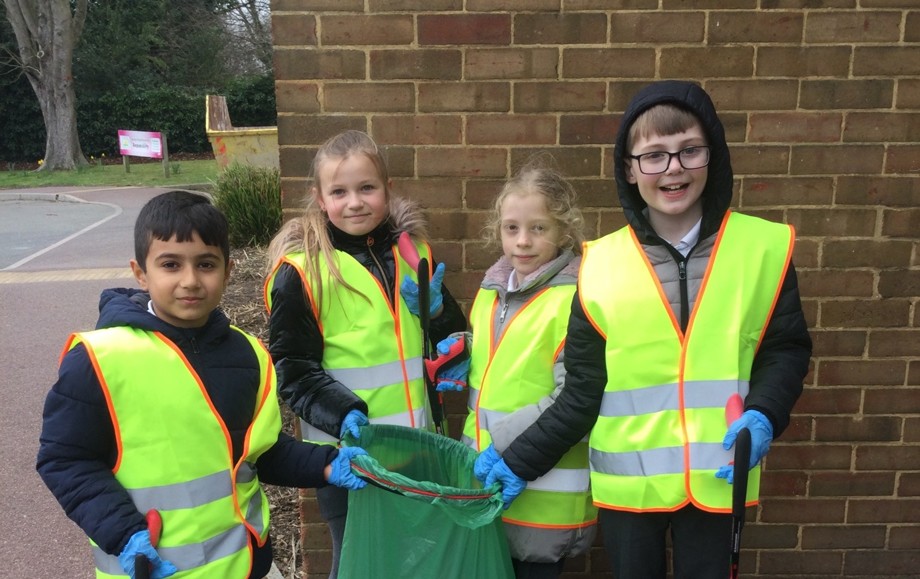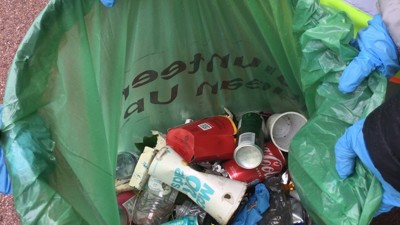 Term 3: Nearly New Sale
On Saturday 29 January, the school opened its doors to the local community for a Nearly New Sale. East Borough teamed up with Save the Children to sell clothes, toys and books at bargain prices to raise money for good causes. A huge thanks to the team of staff, parents and Save the Children helpers who sorted all the donations and sold the goods on the day.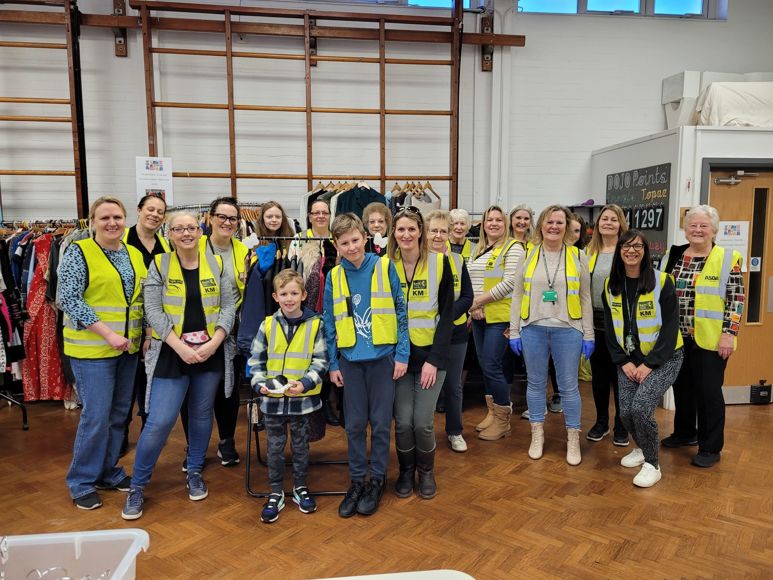 Term 2: Mayor of Maidstone's Civic Service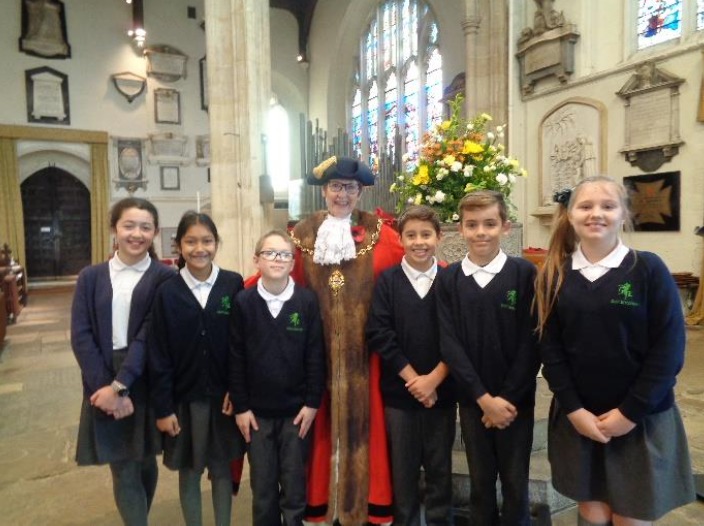 On 5th November, Year 6 children attended The Mayor of Maidstone's Civic Service at All Saints Church. They truly appreciated what a unique occasion this was. Their behaviour was impeccable, and we are very proud of them.
---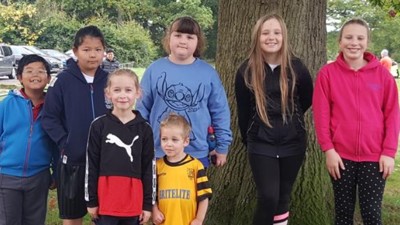 It was lovely to see a group of East Borough Children at the Parkwood Park Run on Sunday morning. Amida, Destiny, Frankie and Sienna all attend Mrs De'Athe and Mrs Taylor's girls running club and decided to put their training into practice. They werejoined by Abiskar, Jessica and Charlie. All the children tried really hard to pace themselves on the way round. Jessica and Charlie ran personal best times, and this is what running is all about: being the best you can be. A huge thank you to Mrs Taylor, Mrs De'Athe and Mrs North for running with the children and encouraging them to take part.
If you would like to join us on Sunday, the runs start at 9am on the field in Parkwood. Please register using the link below.
https://www.parkrun.org.uk/register/
---
Term 1: Harvest Festival

Our local Salvation Army have collected your generous donations, this will help them greatly with their weekly food donations to over 80 needy Maidstone families. They were overwhelmed by your kindness in supporting this worthy cause.
We would also like to thank one of our parents, Mrs Mandal for once again providing us with our beautiful Harvest Festival Wheatsheaf Loaf.
---
Term 3: East Borough thanked for their kindness.
Term 3: A thank you message from a member of the local community to our pupils:
We recently received this lovely message:
Dear Mrs Bacon
This is just a note to say a belated 'thank you'.
My uncle lives in a sheltered housing complex in
Maidstone. He is 86 and has a learning disability and cannot read or write. He has 'meals on wheels' every day via Age UK Maidstone. Just before Christmas, when his daily meal was delivered, he was also given a large bag containing many items including a warm hat (perfect for him!), chocolate biscuits, a stollen cake, sweets, chocolates and numerous other treats. Inside was a handmade Christmas card from 'Lilly' of East Borough Primary School (the card was blue with a white fox and Christmas tree on it).
I just wanted to say thank you to Lilly and the other children for providing such a super present - my uncle was really thrilled with it.
With best wishes to everyone at East Borough Primary School during these difficult times. Stay safe.
Term 2: East Borough families thanked for donating clothes to the Maidstone Churches' Winter Shelter
Maidstone Churches' Winter Shelter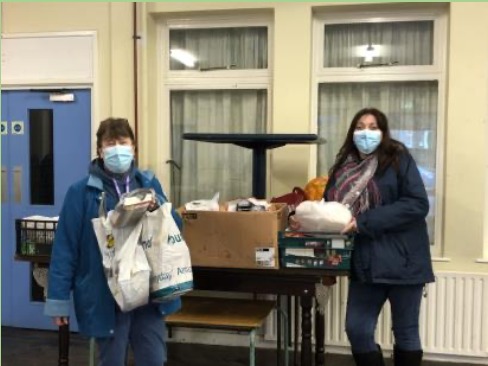 We have received a lovely letter from the Maidstone Churches' Winter Shelter thanking our parents for their very kind donations.
Term 2: Year 4 raise awareness of poverty in Maidstone and collect food for the Salvation Army
Salvation Army Donations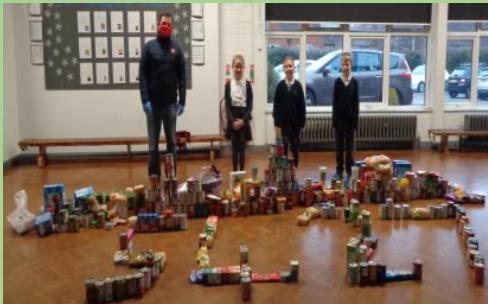 Before Christmas, Year 4 were learning about poverty and how it affects children and their families. We learned that there are 5427 children living in poverty in Maidstone. The children collected tin cans, pasta and snacks to donate to the Salvation Army. John from the Salvation Army was so impressed with how much food we had managed to collect and said they would be able to feed at least 40 households with our donations. He thanked Year 4 for their generosity and for thinking of others less fortunate. Well done year 4!
Term 2: East Borough supports the 2020 Poppy Appeal
2020 Poppy Appeal

Term 1: East Borough collects for the Salvation Army in the 2020 Harvest Festival
2020 Harvest Festival
Captain Jonathan Rouffit, from the Salvation Army, came and collected all your generous contributions. He was utterly overwhelmed by the sheer amount of donations and shared what an enormous impact this would have for disadvantaged families. We were very proud of our House Captains who helped him to load all the food.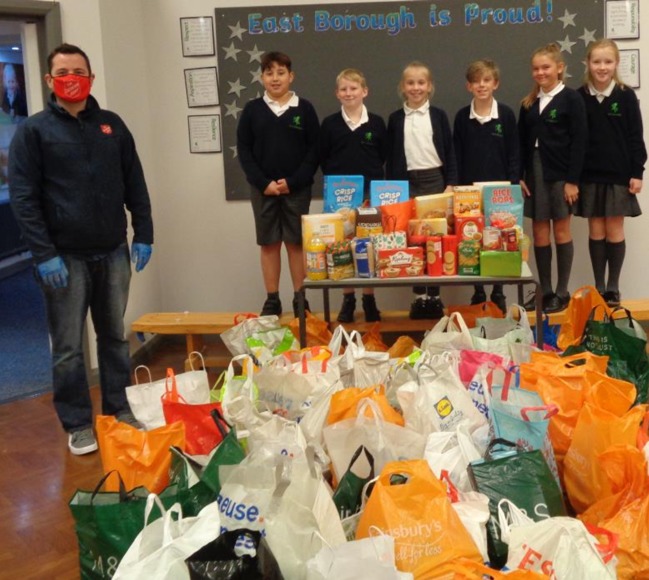 2019-2020 Year 1 Homeless Awareness Morning
Following a visit from the Salvation Army the children were very passionate about supporting the homeless in Maidstone and decided to collect donations for the Salvation Army.
On Thursday 21st November Year 1 took part in a homelessness awareness morning. They made a cardboard city, creating a place to sleep using different materials and they decorated biscuits for the homeless to be donated via the Salvation Army.