Family Support
Family Liaison Officer at East Borough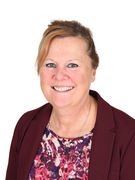 My name is Stephanie Clark and my role within the school is to provide all parents, carers and families with an easy to access advice and support service no matter what the issue is.
Valley Invicta Primary School at East Borough believe it is essential that a strong partnership exists between the school and the home environment and I am here to provide that link through support, encouragement and friendship. We strongly believe that if we all work together the children will flourish and achieve.
I am here to listen to whatever you wish to discuss and talk it through with you in order to seek out a way forward. My role does not merely cover school related matters. I am also here if you need to be sign-posted to outside organisations e.g. health, social services, bereavement services, women's services etc. and if I am not able to either access them or steer you to them directly, I will find someone within the wider network that will be able to assist.
All advice given and discussions about the family will obviously be treated with respect and in the utmost confidence.
As the Family Liaison Officer I will provide a friendly listening ear and an informal opportunity to give you support and advice should you ever need it.
To speak to me, please contact the office on 01622 754633.
Please use our contact form as an initial point on contact to arrange an appointment. Issues should only be discussed on a face to face basis or over the phone.