National and International Communities
In this section we will be sharing the fantastic work our children and families are involved in to support national and international initiatives.
Red Nose Day 2022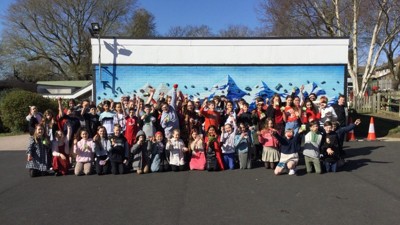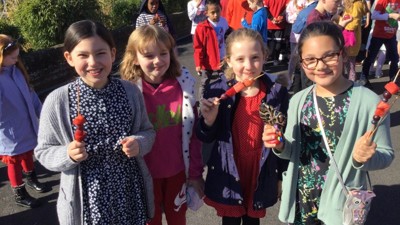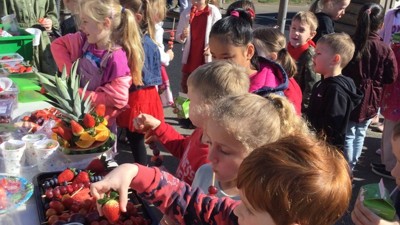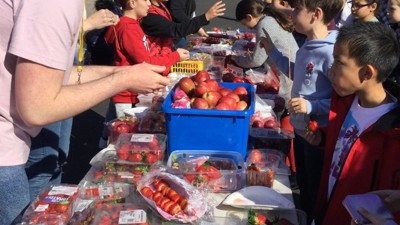 Thank you so much to all the children and their families who donated red fruit and vegetables and money for our Comic Relief fundraiser.
There was so much delicious, healthy fruit and vegetables on offer and all the children had the chance to join in with the 'Fruit Frenzy' on the playground at Breaktime and Lunchtime. We raised lots of money for Comic Relief and will let you know the total once it has been counted!
---
Red Nose Day 2021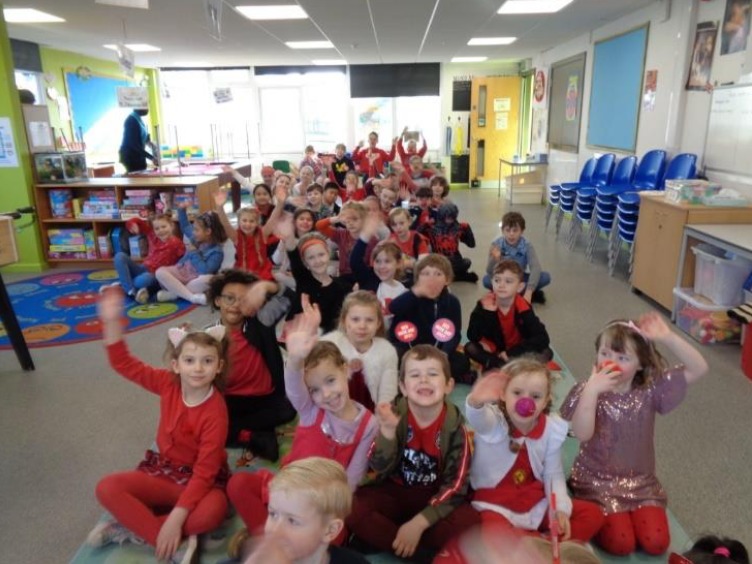 The children enjoyed celebrating Red Nose Day today; it has felt even more important to have some fun and raise money this year to support people living incredibly tough lives. The children especially enjoyed the music at the beginning of the day!
If you still wish to donate, please visit our Just Giving page: https://www.justgiving.com/fundraising/east-borough-primary-school
As always, we would like to thank you for all your fundraising efforts.
19th March 2021
Children in Need 2020
The children had a lovely day celebrating Children in Need through our non-school uniform day! So many of the children had Pudsey accessories and had made a real effort to promote the day! They enjoyed taking part in the 'Five to Thrive' activities which focused on well-being. We were overwhelmed by the generous contributions from you all and the Salvation Army will be so thankful for the donations.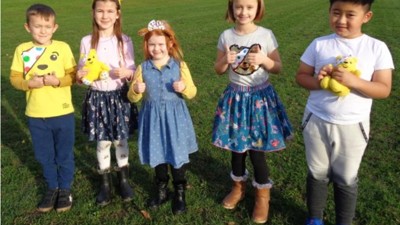 November 2020
---
Simooya School Initiative
Children from East Borough formed a link with Simooya School, in Zambia, when we donated all our pre-loved uniform to the students. It was through the uniform donation project that we discovered the school is in dire need of much more than school clothes. For example, the Simooya children do not have a safe place to eat. Many of the pupils are unable to bring in food from home due to poverty, so often learn on an empty stomach. When they are able to bring in food, their only option is to eat while sitting on the floor. Any food prepared at the school is done so over an open fire as there is no proper kitchen facility. We have decided to try to help raise the money needed to build the school a proper kitchen and dining area. The target cost for the project is £9,000, which is a lot of money and we would love to raise as much as we can for them.
On the 21 November 2019, Year 4 took part in a 8km fun run on the school field. We decided to do this after hearing that many of the children at Simooya School walk 8 kilometres to school and 8 kilometres home every day, in order to be educated. Other year groups joined us at various points throughout the day to support our efforts. Parents and carers of Year 4 children were invited to join us on the field for the last kilometre of the day.
We are so incredibly proud of our children, who showed great passion for our cause and amazing running skills. Not only did all the Year 4 children each run 8km, but some of them ran almost 20km.
November 2019