Key assemblies at East Borough
We would like to offer pupils another opportunity to share, view and reflect upon our key assemblies.
7/6/21 Term 6 - Science Week
Click here to download the PowerPoint launching Science Week at East Borough 2021.
10/5/21 Term 5: Reading Assembly
Please click here to download the Reading Assembly Powerpoint.
6/5/21 Term 5: Maths Day Assembly
Please click here to download the Maths Day Assembly.
23/4/21 Term 5: Core Value - Courage Assembly
23/04/21 Term 5: St George's Day Assembly
30/03/21 Term 4: Easter Assembly
Please find our Easter Assembly.
29/03/21 Term 4: Ramadan Assembly
Please find our assembly on Ramadan.
Welcome back - 8th March
01/03/21 Term 4: Road Safety
We would like to offer you another chance to view this week's assembly on road safety:
08/02/21 Term 3: Online Safety
Please find the links to our Online Safety assembly. Please choose the appropriate PowerPoint for your child's year group:
EYFS-Year-2-assembly-final.pptx
or
25/01/21 Term 3: PE Assembly
15/01/21 Term 3: Introducing Bengali
Please find our assembly this week discussing the Bengali and information relating to the culture and customs of Bangladesh.
31/11/20 Term 2: The role of our Language Ambassadors
Our assembly this week relates to the role of our Language Ambassadors. Please click on the link below to watch it again.
30/11/20 Term 2: Not every disability is visible and Everybody is a genius
27/11/20 Term 2: NSPCC - Speak Out. Stay Safe.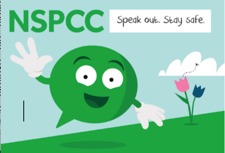 This week the children took part in the NSPCC's Speak out. Stay safe programme. Unfortunately, they couldn't visit our school as arranged so instead they provided virtual assemblies for both key stages to help our pupils have the knowledge and understanding they need to stay safe from abuse. This is a nationwide programme for every primary-school-aged child in the UK and Channel Islands. They use their friendly mascot Buddy to help children to feel empowered – knowing how they can speak out and stay safe.
If you would like any more information about the NSPCC Speak out. Stay safe. programme, including frequently asked questions, you can find it on the NSPCC website nspcc.org.uk/schoolsThe NSPCC's work in schools will help encourage conversations about staying safe – and they have a number of child-friendly materials to help you carry on the conversation afterwards. That includes 'The Underwear Rule', a simple way for parents and carers to help keep children safe from sexual abuse – without using scary words or even mentioning sex.
The guide uses the rules of PANTS to teach children that their body belongs to them and them alone. You can find out more and download the free resources at nspcc.org.uk/pants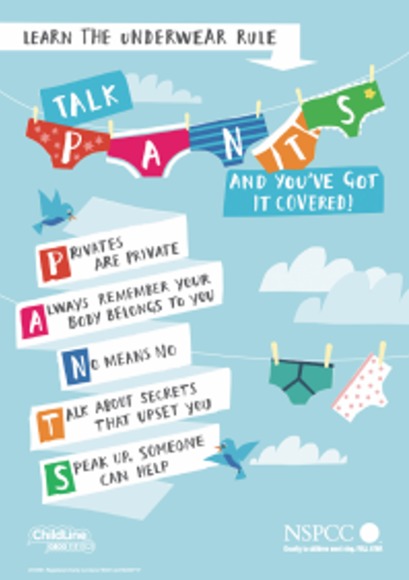 If you'd like to know more about the NSPCC's work, or take a look at the wide range of information and advice which is available for parents and carers, please visit their website https://www.nspcc.org.uk/preventing-abuse/keeping-children-safe/
17/11/20 Term 2: Eco-Schools Assembly
Please find details of our Eco-Schools assembly.
11/11/20 Term 2: Remembrance Day
Please find the assembly for week commencing 9th November 2020.
23/10/20 Term 1: Black History Month
In PSHE, children have learnt about a key black historical figure from British/American history. Your child will have learnt about one of the following people:
Florence Beatrice Price was an African-American classical composer, pianist, organist and music teacher. Price is noted as the first African-American woman to be recognized as a symphonic composer, and the first to have a composition played by a major orchestra.
Pablo Fanque was a British equestrian performer and circus proprietor, the first recorded non-white British circus owner in Britain. His circus was popular in Victorian Britain for 30 years in a period that is regarded as the golden age of the circs.
John Blanke (1501–1511) was a successful black musician in London in the early 16th century. He probably came to England as one of the African attendants
of Katherine of Aragon in 1501. He is one of the earliest recorded black people in England after the Roman period.
The children have really enjoyed learning about Black British history. If you would like to find out more information then please follow the links below:
https://www.bbc.co.uk/cbbc/curations/black-history-month
https://www.bbc.co.uk/teach/black-history-month-2020-primary-and-secondary- resources/zjwf8xs
https://www.bbc.co.uk/newsround/49883230
This assembly was held on 23rd October 2020